Beijing-Dublin International College (BDIC) is a joint international partnership between University College Dublin (UCD) and Beijing University of Technology (BJUT) and is located on the BJUT campus in Beijing. BDIC offers students a unique opportunity to experience a world-class international education, with programmes in Science, Engineering & Business. All core modules delivered through English with the majority being delivered by UCD lecturers in Beijing. Students graduate with degrees from both UCD and BJUT.
People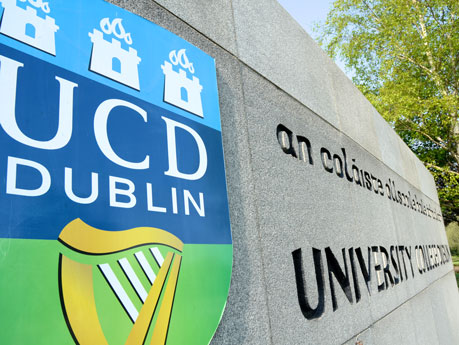 One of Europe's leading research-intensive universities, University College Dublin was founded in 1854 and has made a unique and substantial contribution to the creation of modern Ireland, based on successful engagement with Irish society on every level and across every sphere of activity.

The international standing of UCD has grown in recent years; it is currently ranked within the top 1% of institutions world-wide. UCD is also Ireland's most globally engaged university with over 30,000 students drawn from over 120 countries and includes 5,500 students based at locations outside of Ireland.

As Ireland's largest university, with its great strength and diversity of disciplines, UCD embraces its role to contribute to the flourishing of Ireland; through the study and discussion of people, society, business, economy, culture, languages and the creative arts, as well as through research and innovation.
Beijing University of Technology(BJUT)

Founded in 1960, BJUT is a key university under the administration of the Beijing municipal government, which has established a multi-disciplinary academic structure. This structure offers a variety of programmes and diversified academic research in the fields of science, engineering, economics, management, liberal arts and law.

BJUT is a member of China's Project 211, a select group of 100 institutions of higher education in China chosen to play a leading role in training China's high-tech workforce for the 21st century.

The BJUT mission is to "Rely on Beijing, merge into Beijing, inspire China and orient itself to the world." In fulfilling this mission, the university has become a base for cultivating qualified high-level personnel, for scientific and technological innovation and for research and development.