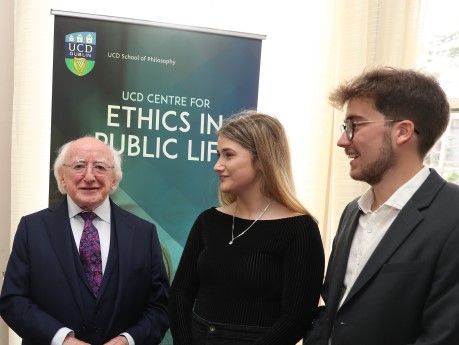 We have a list of those students and projects awarded prizes and commendations. We are delighted to share some of the projects with you, to use as examples or for inspiration.
We have two awards for 2021:
This year we ask primary and secondary school students in Ireland and Northern Ireland to create a short project on any philosophical question they consider important to think about in the current time. It can be a general or a timeless philosophical question, or one that reflects on current circumstances.
Due to popular demand, we are launching an international awards forum where students from across the world can be brought together and their voices can be heard. For this year's International Prize, we ask international students to reflect on the topic of solidarity.