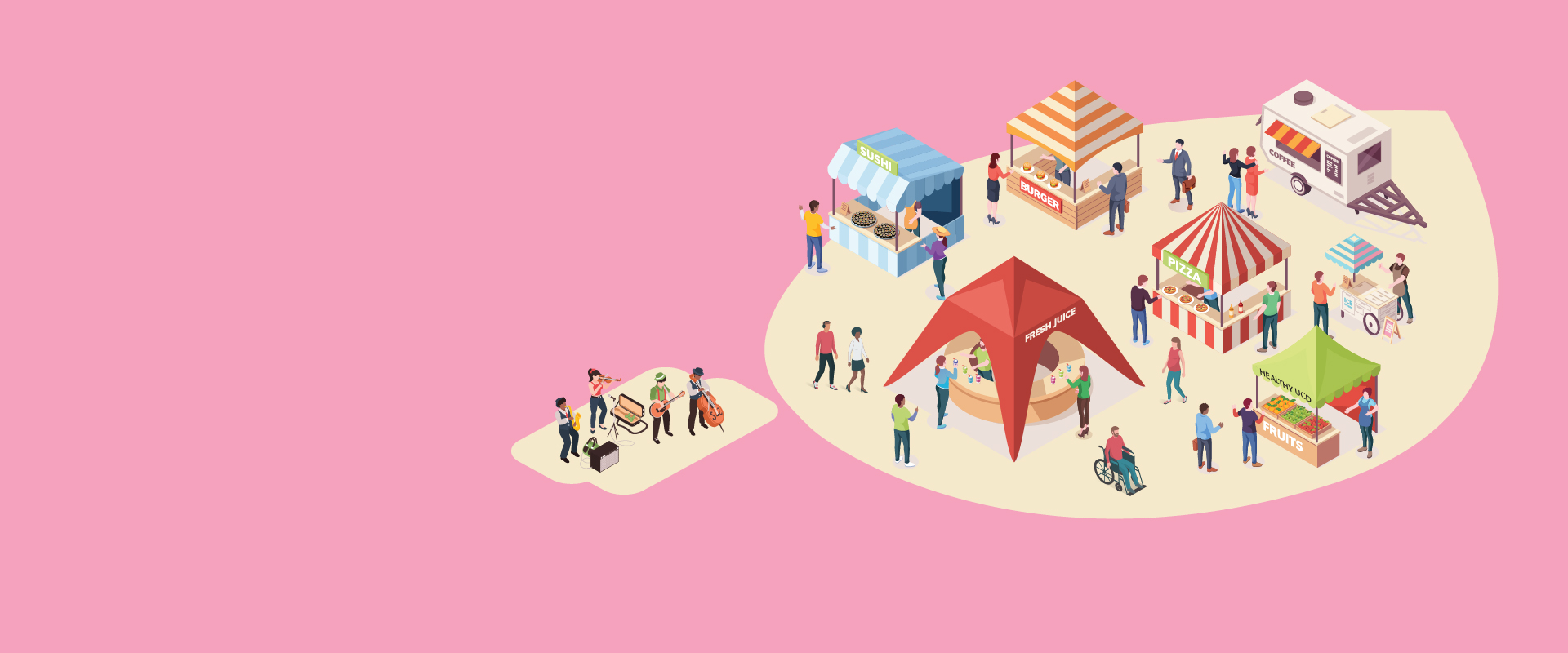 Employee Thank You Day
A day for employees of UCD to come together to remember, celebrate and reconnect with colleagues.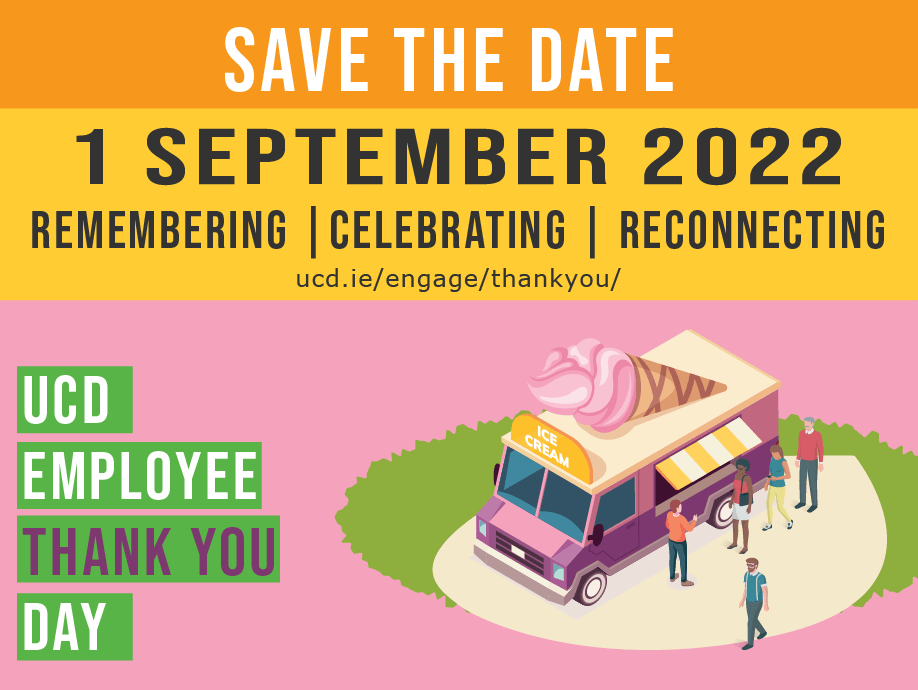 On Thursday, 1 September 2022 the UCD community came together remember, celebrate and reconnect on campus.
The day started with a remembrance event for those of any faith or none to join together to remember colleagues, family and friends who passed away during the pandemic. The event took place in the Conservatory, O'Reilly Hall at 10.30am.
The afternoon will provided an opportunity to have lunch (12-3pm), enjoy some entertainment and reconnect with colleagues on campus.
Thursday, 1 September was a significant moment, the start of a new academic year, an opportunity to reflect on the past two years and celebrate our achievements as a community.
View the gallery to see how the day went.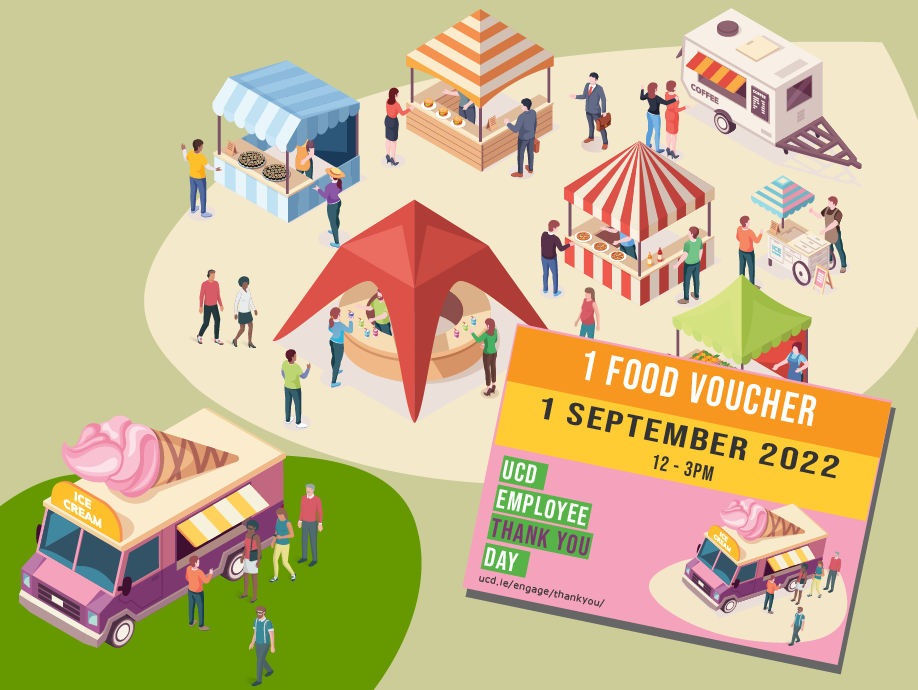 What's on the menu?
GERMAN BBQ
Swing-grill German BBQ, sauces & condiments
PIG ON A SPIT
Pig spit roast, baps, garnish & condiments
VEGAN VAN
Spiced cauliflower wings, smoked aubergine, flat breads with roast peppers, sweet potato pickle, lime mayo
Keep reading for more options!
HOGS & HEIFERS
Smash burgers, cheddar, gherkins, brisket croquettes, jalapeno mayo, onion jam
BURITTO HORSE BOX
Grilled Lime & Adobe Chicken Burrito Refried beans, Rice, Red Onion & Cheddar Carnitas Burrito Shredded Pork, Rice, Black beans
SALAD BUFFET STATIONS
Bulghur Salad, Asian Slaw, Potato Salad, Pasta Salad, Dressings & Mixed Salad
ICE CREAM VANS
Including Vegan Ice Cream
WATER DISPENSE STATION
Flavoured water and Cordials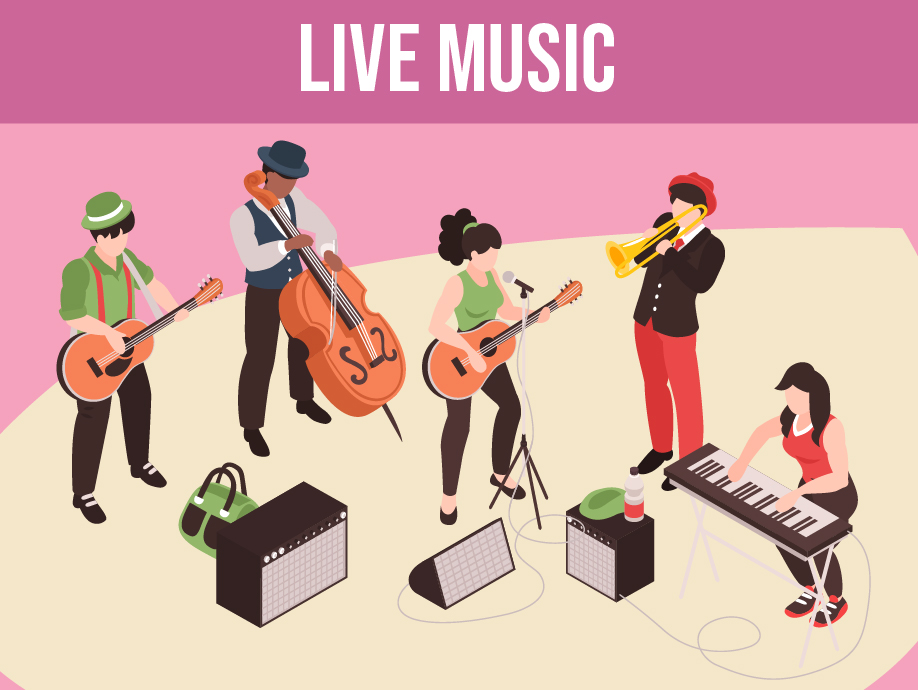 UCD Gamelan Orchestra
Gamelan is the ancient classical music of Indonesia, with a history stretching back almost a thousand years. It is an orchestra made up of tuned gongs and other bronze percussion instruments, with a handful of softer instruments such as the bamboo flute (suling), the two-stringed fiddle (rebab) and drums (kendhang).
On this special occasion, a selection of these beautiful instruments will be showcased by a small ensemble of staff and postgraduate students from the UCD School of Music.
Acoustic Picnic
Acoustic Picnic is the name of a band formed by current and retired staff members of the UCD Community Choir who play instruments. In addition to rehearsing with the choir for various events around College, the band play a range of songs from the Bob Dylan to Fleetwood Mac to Lady Gaga along with some mellow classics.
Kylabelle Music
Singer / songwriter from Dublin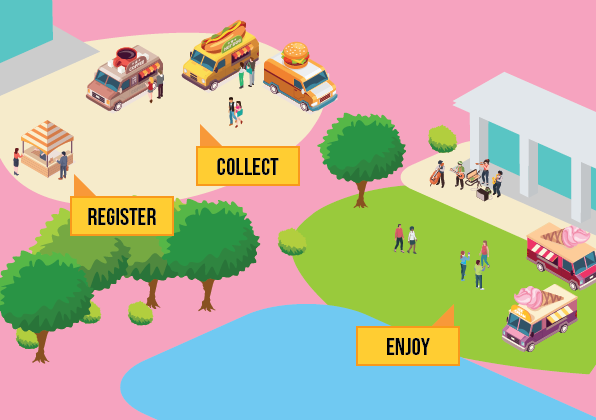 Register
Call to the registration desk outside the O'Brien Centre for Science to complete your registration and collect your vouchers
Collect
You can redeem your voucher at one of the food stalls and one of the ice cream vans.
Enjoy
Head over to the lawn to get your ice cream and catch up with colleagues. Live music and picnic benches will be waiting for you.
Contact Culture & Engagement
Culture & Engagement, UCD HR 3rd Floor, Roebuck Offices University College Dublin, Belfield, Dublin 4, Ireland. E:
engage@ucd.ie
|
Location Map