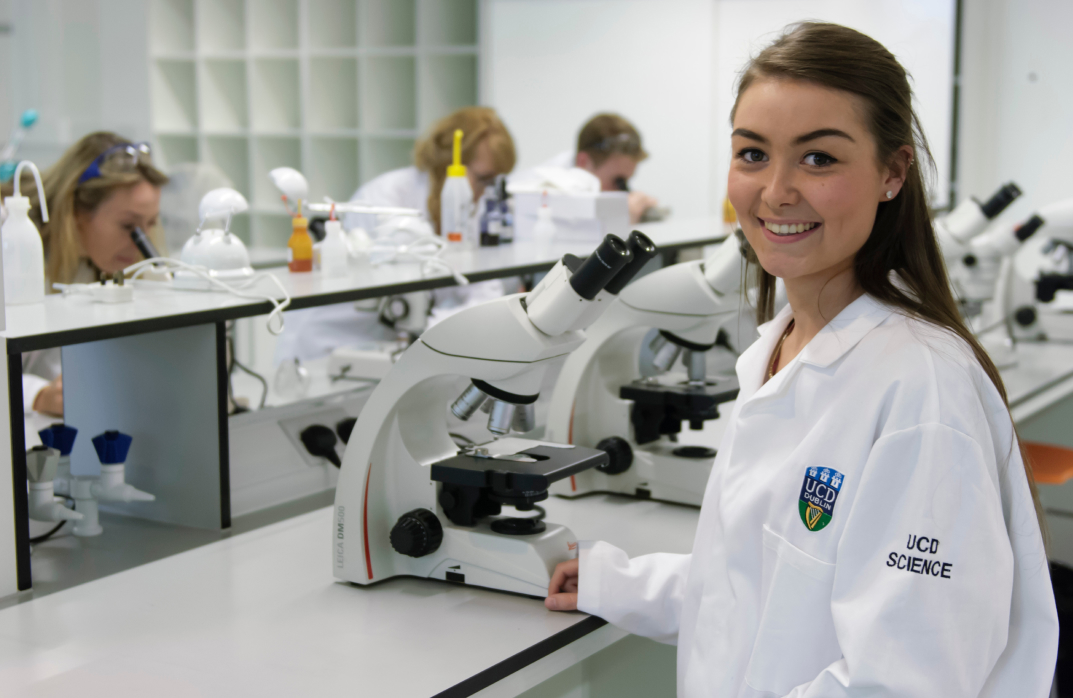 Research & Innovation
Research and innovation are essential drivers of a dynamic economy, an informed society and a vibrant culture. The spectrum of research and innovation at UCD encompasses individual scholars, research groups, start-up companies and large-scale collaborations with industry and other partners. Research is conducted within each of the University's extensive range of disciplines and in multidisciplinary research programmes addressing challenges of global scale.
UCD has a broad research collaboration footprint. this is evidenced by collaborating on research publications with researchers based in 153 countries/regions. Almost 60% of UCD's research publications have international co-authors, while 5.7% of its publications have collaboration with industry.
From 2015 to 2020, UCD's researchers collaborated with colleagues from 5,569 institutions on 16,123 research publications within four priority research areas that address critical global research challenges. These are:
Creating a Sustainable Global Society
Transforming through Digital Technology
Building a Healthy World
Empowering Humanity
UCD Graduate Admissions
University College Dublin, Belfield, Dublin 4, Ireland.
(If you are an international student please visit
UCD Global
) T:
+353 1 716 7777