Funding Your Posgraduate Study
In order to cover both the cost of your fees and living expenses while you are studying, you will need to budget appropriately. Make sure to plan in advance how you are going to cover your financial needs so that you can concentrate on your studies once you have registered. As well as exploring the funding options listed below, don't forget that tax relief is also available on postgraduate tuition fees, up to €7,000 per person per course. You can find out more on Citizens Information.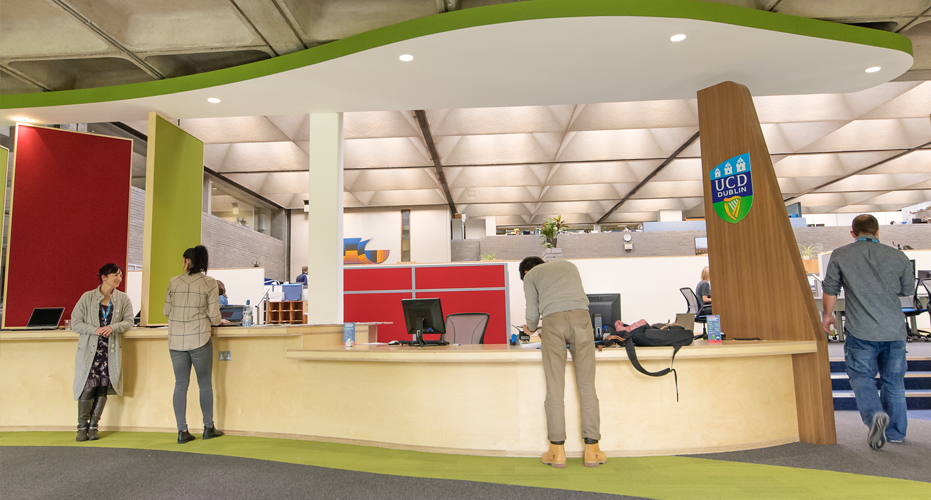 Fees & Cost of Living
Fees are published in advance of the academic year, are fixed for each year and are subject to an annual increase. You must have sufficient funding in place before enrolling on your course. Students are liable to pay fees including the student centre levy to UCD. As a guide, the Student Centre Levy for 2020/21 is €254. For further information visit UCD Fee's.
The cost of living varies from person to person but a large portion of your budget will be spent on accommodation. Plan in advance how much you will need to support your lifestyle during your studies. Remember to include all expenses, e.g. food, social life and healthcare. There are lots of free budgeting tools available online that can help you with your plan.
SUSI Grants
State funding is available for postgraduate courses through the Student Universal Support Ireland (SUSI) system. Even if you have received SUSI funding before, you will need to apply again for their postgraduate support. Applications for the upcoming academic year open in April. To check your eligibility visit www.susi.ie.
Springboard+ Funding
The Springboard+ upskilling initiative in higher education offers free and subsidised courses at certificate, degree and masters level. Springboard+ courses are designed to help you gain new skills or to upskill in your current job. To check your eligibilty visit Springboard.
Irish Research Council
The Irish Research Council manages a range of interlinked programmes funding researchers across all career stages and disciplines. Please monitor the council's website as funding opportunities typically open at different times during the year and close at various dates. For further information visit the Irish Research Council.
UCD Scholarships
UCD offers a range of scholarships across the various schools and colleges. You will find a listing of annually awarded scholarships, prizes and awards for Graduate students under each College. For further information visit our Scholarships webpage.
Details of graduate business scholarships can be found on the Michael Smurfit Graduate Business School website.
UCD Access & Lifelong Learning
The UCD Access Centre delivers a range of initiatives to facilitate widening participation in UCD, including outreach, admissions, and student support. Each year a number of scholarships are available to students who enter UCD through the Higher Education Access Route, Disability Access Route to Education or Mature Years admissions route. Application Forms and guidelines will be available in September each year. Visit our website to find out more information about the various scholarship schemes available as well as our guides to submitting a scholarship application.
Reference:
UCD Graduate Admissions
University College Dublin, Belfield, Dublin 4, Ireland.
(If you are an international student please visit
UCD Global
) T:
+353 1 716 7777