Health Affairs Launch COVID-19 Vaccination Webinar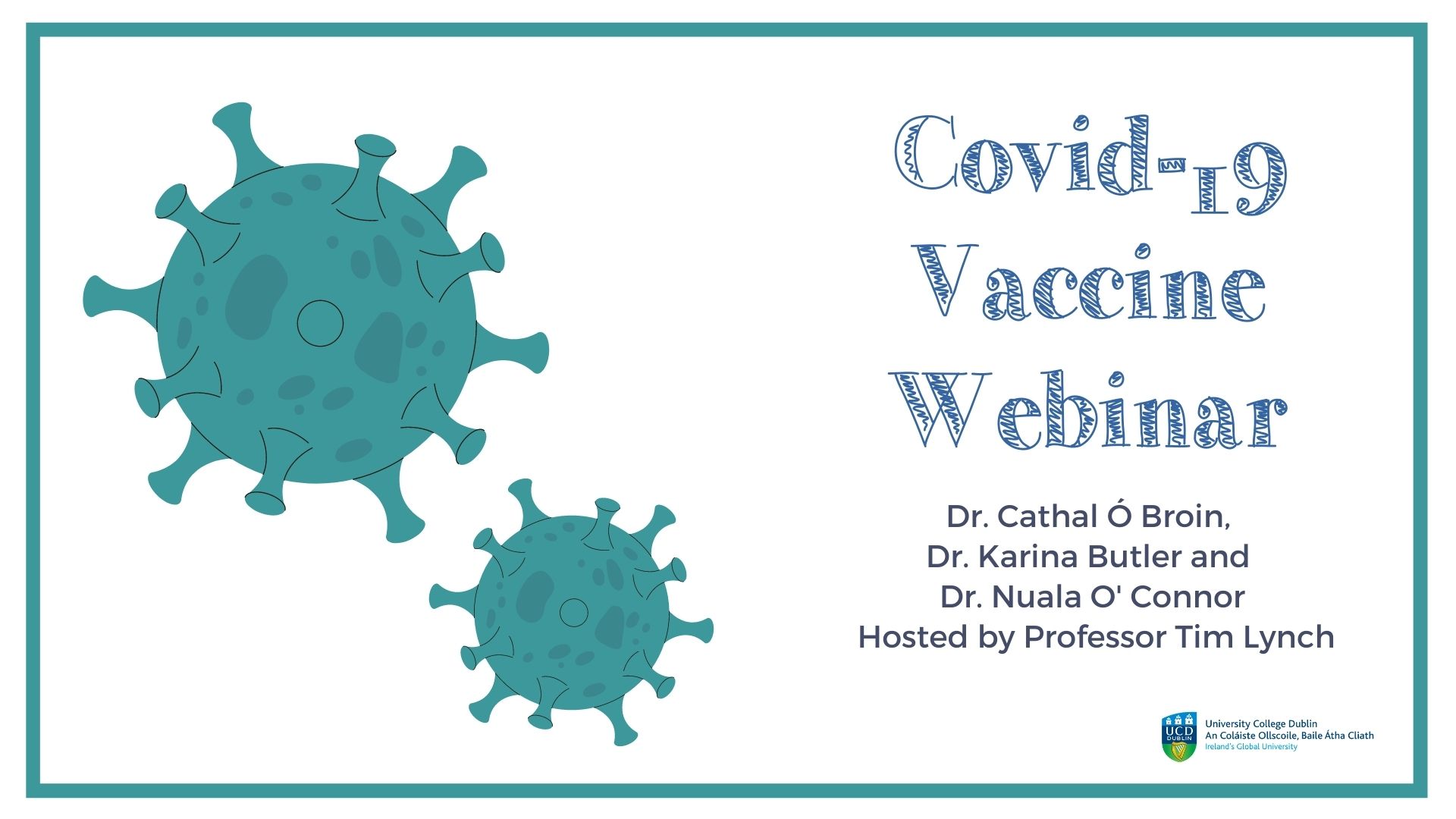 UCD Health Affairs, with the assistance of the
Dean of Students
office in UCD, have created a webinar answering some frequently asked questions about COVID-19 vaccination. The webinar also gives an insight into research in the area of COVID-19 vaccination and treatment. The video is now viewable on the UCD Health Affairs Youtube page:
https://youtu.be/rkk4shbcBkc
This webinar was filmed on the 11th of May 2021 and hosted speakers Dr Karina Butler, Dr Cathal O'Broin and Dr Nuala O'Connor. Chief Academic Officer of the IEHG and Vice Principal for Health Affairs Professor Tim Lynch chaired the webinar.
The speakers shared their expertise in the various areas of COVID-19 vaccination, research and treatment and also answered some questions submitted in advance by UCD students, in order to provide as much information as possible on COVID-19 vaccination.