IEHG/UCD Virtual Grand Rounds | Royal Victoria Eye and Ear Hospital, 24th June at 8am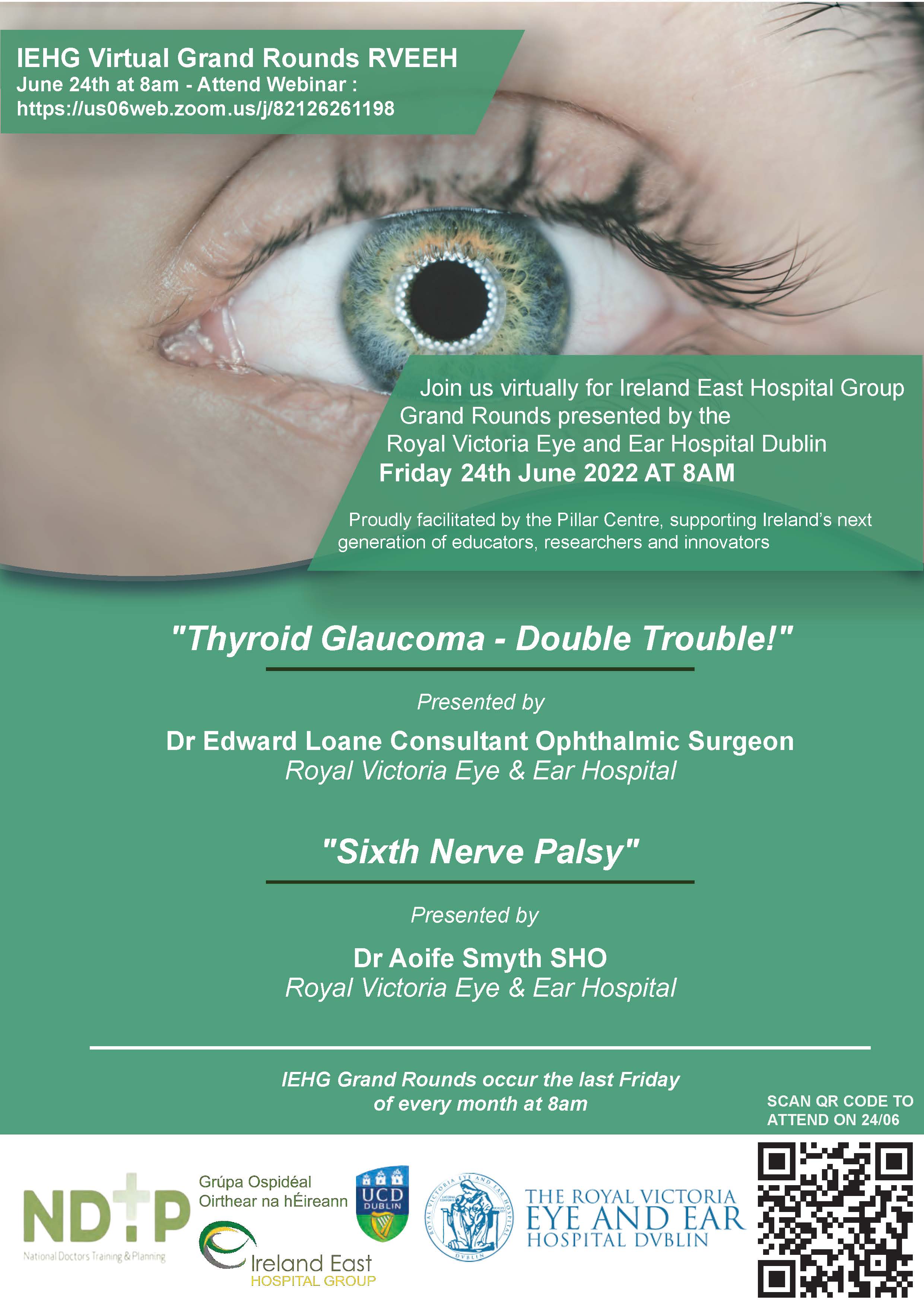 UCD Health Affairs and Ireland East Hospital Group (IEHG) are launching their 11th Virtual Grand Rounds from Royal Victoria Eye and Ear Hospital on Friday, 24th June 2022 at 8am.
There will be two interesting cases presented - Thyroid Glaucoma - Double Trouble! and sixth nerve palsy from a chordoma by Dr Edward Loane Consultant Ophthalmic Surgeon and Dr Aoife Smyth SHO
Royal Victoria Eye & Ear Hospital followed by the usual lively panel discussion.
The link for this webinar is available here (https://us06web.zoom.us/j/82126261198). You can also scan the QR code on the poster with your phone.
This webinar was facilitated by the Pillar Centre, supporting Ireland's next generation of educators, researchers and innovators.