Jane Koustas is a Professor Emerita in the Department of Modern Languages and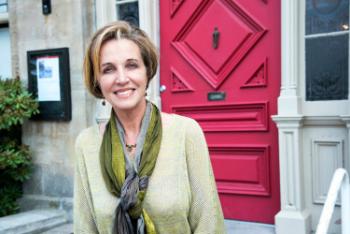 Literatures at Brock University, St. Catherines, Ontario where she also directed Canadian Studies. She served as the Craig Dobbin Professor of Canadian Studies at UCD. Professor Koustas' research interests include English-Canadian literature in translation, translation theory and practice, translation history in Canada, Quebec theatre and theatre translation. Her current research project, funded by the Social Sciences and Humanities Research Council of Canada and by the Ireland Canada University Foundation, focuses on a comparison of contemporary Quebec and Irish theatre.
Professor Koustas has served on the jury of the Governor General's Literary Awards, the Quebec Writers' Federation Translation Award, and the International Impac Dublin Literary Award. In 2017, she was awarded the James A. Flaherty Visiting Professorship to pursue a comparative study of Quebec and Irish theatre.As of July 1, she will be the President of the International Council for Canadian Studies. In 2022, Professor Koustas was awarded the Governor General's Award for Canadian Studies. Her association with the Humanities Institute provides the opportunity to meet and interact with playwrights and scholars engaged in theatre research and to participate on the very active theatre scene.