Alessandra Accogli (UCD Ad Astra PhD Scholarship)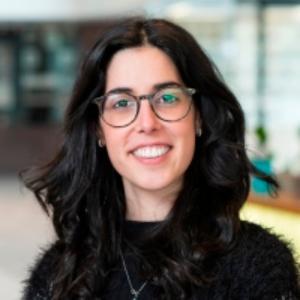 Supervisor(s): Amrei Muller
Thesis Title: Enhancing the legal response to climate change through the protection and restoration of carbon sinks: An analysis of environmental and human rights law through the case of peatlands in Ireland
Abstract:
The research project revolves around the interplay between climate change, ecosystem degradation and human rights. Climate change, among other impacts, poses an increased risk to ecosystem functioning. At the same time, these ecosystems, while supporting the natural processes on which humanity depends, play a pivotal role in regulating the climate as they act as the only natural carbon sinks, i.e. natural reservoirs that absorb and store carbon from the atmosphere. Albeit acknowledged by climate change policies and legal instruments, the carbon sink capacity of ecosystems has been significantly undermined leading to ecosystem degradation and the release of the stored carbon. Degraded ecosystems become a source rather than a sink of carbon and contribute greatly to climate change, while also interfering with people's ability to enjoy human rights. After all, together with other living and non-living things, humans are an integral part of ecosystems and their livelihoods and/or culture are related to them.
Based on the foregoing, the research project promotes the role of ecosystems as essential in climate regulation in light of their carbon sink capacity and, thus, their protection and restoration as crucial for mitigating as well as adapting to climate change. In doing so, the research intends to promote legal approaches inspired by ecological law that allow for realising synergies in addressing climate change, ecosystem degradation and human rights violations. In other words, the research aims to restore importance to the link between climate change and ecosystems in a just fashion, that is, taking into account the human rights of people affected by climate change and/or the degradation of ecosystems or the measures adopted to combat them. More concretely, the research adopts a case-study approach focusing on peatlands in Ireland. The case-study will show how foreseeable changes to the protection of peatlands in Ireland can and should be shaped by environmental and human rights law to secure and balance both maximising their carbon sink capacity whilst also ensuring the protection of the human rights of people who live in their proximity and benefit from their use.
Biography: Alessandra is a PhD Researcher at UCD Sutherland School of Law, focusing on climate change and its intersections with biodiversity and ecosystem protection as well as human rights. Alessandra holds an LLM in Public International Law from Université Libre de Bruxelles (ULB). As part of the Master's programme, Alessandra was selected to take part in the Manfred Lachs Space Law Moot Court Competition 2020, qualifying as semifinalist. She also completed one-year Master's degree in Political Science at ULB where she conducted research on the influence of climate change on current conflicts, and a Second cycle Master's degree in Law at the Università del Salento (UniSalento). As part of her PhD, Alessandra has tutored in EU Law and acted as coach for the Helga Pedersen Moot Court Competition. She is the current deputy editor of the UCD Law Review and has been published in the Irish Planning and Environmental Law Journal. Alessandra expects to complete her dissertation in 2024.