UCD Composition Ensemble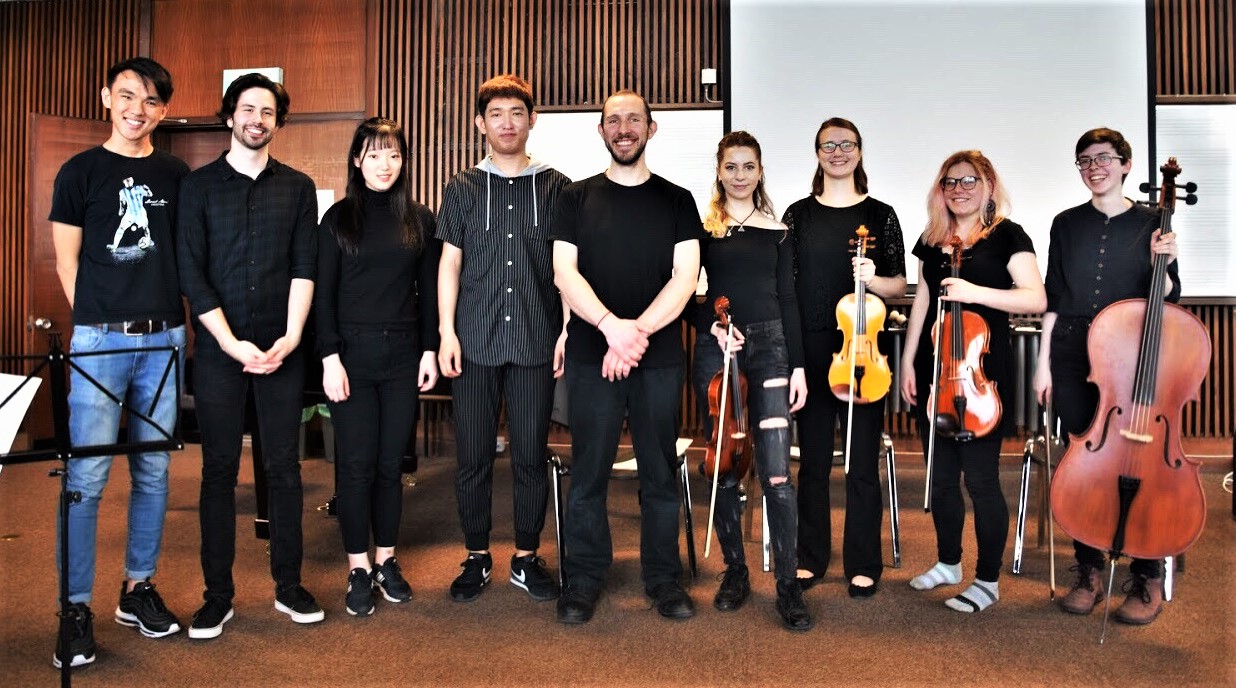 About
The UCD Composition Ensemble is a performance module in which students compose and perform their own music. Performers joining the module are not obliged to compose; composers will write for any combination of instruments which the performers can bring to the class.

Composers will receive instruction in a wide range of compositional techniques, from generating their initial ideas and developing their themes, to structuring their work and notating the finished piece. They will also benefit from the hands-on experience of applying music theory in practise, creating and notating music which will be interpreted and performed by their fellow musicians.

Performers will similarly gain the real world experience of working with living composers, actively participating in the creation and interpretation of new works, exploring new instrumental skills and techniques, and engaging with new ideas.

Composers and performers are encouraged to work collaboratively, offer feedback to each other, and ask practical and creative questions of each other. All students will participate in music technology workshops using the music notation software MuseScore and the audio editing Reaper.
Further Information
Rehearsals: Wednesdays 7-9pm

Watch Videos: UCD School of Music Vimeo

Facebook Page: UCD Composition Ensemble FB