UCD Composition Ensemble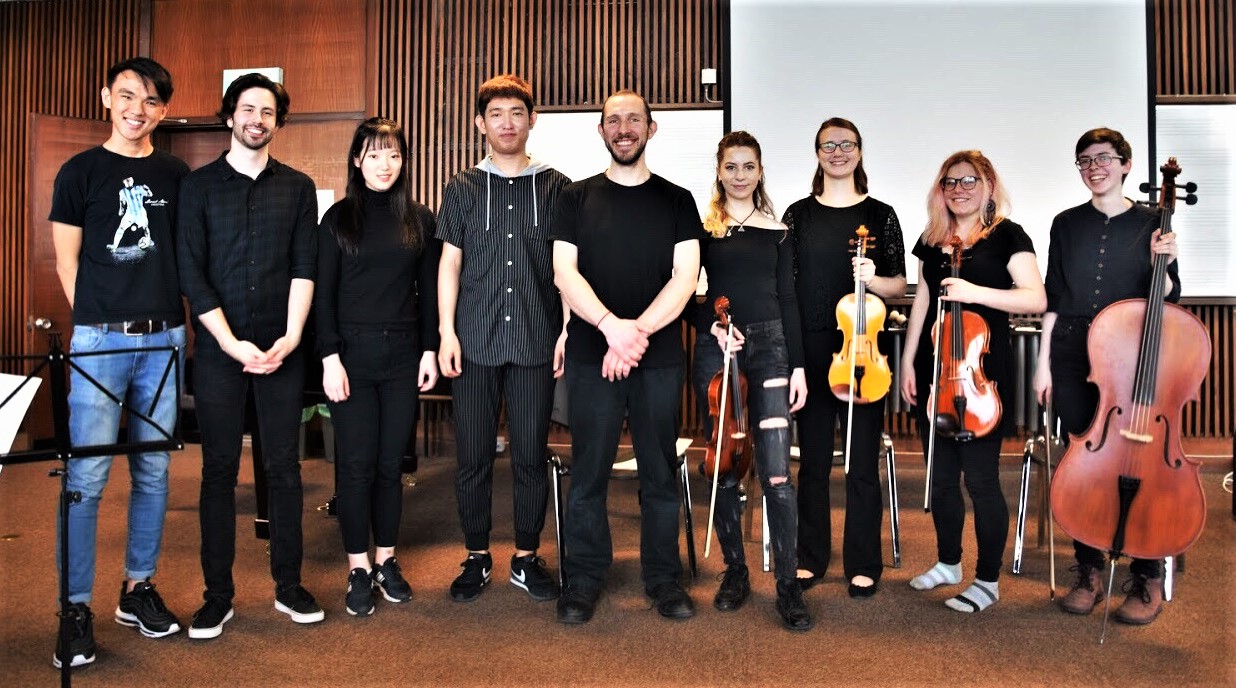 The UCD Composition Ensemble is a performance module in which students compose and perform their own music. Performers joining the module are not obliged to compose; composers will write for any combination of instruments which the performers can bring to the class.

Composers will receive instruction in a wide range of compositional techniques, from generating their initial ideas and developing their themes, to structuring their work and notating the finished piece. They will also benefit from the hands-on experience of applying music theory in practise, creating and notating music which will be interpreted and performed by their fellow musicians.

Performers will similarly gain the real world experience of working with living composers, actively participating in the creation and interpretation of new works, exploring new instrumental skills and techniques, and engaging with new ideas.

Composers and performers are encouraged to work collaboratively, offer feedback to each other, and ask practical and creative questions of each other. All students will participate in music technology workshops using the music notation software MuseScore and the audio editing Reaper.
The UCD Composition Prize
How To Apply
This competition is free and open to students from Transition Year to Leaving Cert/A-Levels who are resident anywhere on the island of Ireland.
Compose for any combination of 1-4 instruments or voices (electronic parts are also possible).
Our ensemble line-up is highly flexible, so almost any combination of instruments can be accommodated. If in doubt, you can focus on the more commonly available instruments (e.g. voice, guitar, piano, bass, violin, viola, flute, clarinet, etc. etc., although many others are also possible), or if you have any specific queries, please email composition@ucd.ie.
You can write in any style - what we are looking for are original and creative voices! Submissions will be judged on the originality and coherence of the musical idea, how well the music is written for the chosen instruments, and how well-presented the score is.
Submit your original composition as a pdf, with an accompanying recording or MIDI realisation if possible. (You can create a MIDI file using notation software such as Sibelius or Musescore.)
Include your name, contact details, and the name of your school.
The winning piece will be performed by the UCD Composition Ensemble in Ireland's National Concert Hall on Friday 19th April 2024.
Email your entries to composition@ucd.ie
Deadline for submissions: January 18th 2024