ENGAGE 2022 Accessible Science
ENGAGE 2022 Accessible Science Grand Final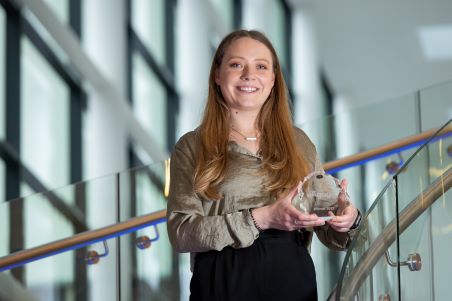 The ENGAGE 2022 Accessible Science Grand Final took place on Tuesday 12th of April both as an in-person event in the Moore Auditorium UCD O'Brien Centre for Science and as a live Zoom webinar.
The
ENGAGE
Seminars are an annual competition, hosted by the UCD School of Biomolecular and Biomedical Science in which late stage PhD students are challenged to present their research to a public, non-specialist audience in a clear and effective way.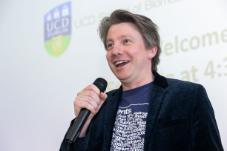 Six PhD student finalists competed for the ENGAGE 2022 trophy and the final was adjudicated by four judges from the Arts, Innovation & Commercial sectors.
Our host for the event was Science communicator and broadcaster Phil Smyth.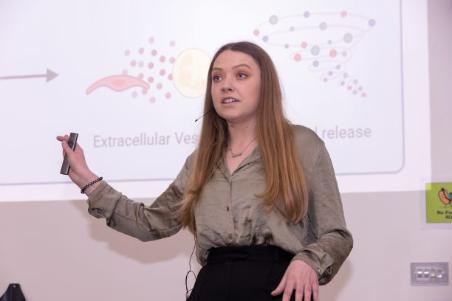 The Winner of the ENGAGE 2022 Grand Final was Rebecca Sheridan for her presentation entitled "Understanding how cancer hacks our cell communication network" (Supervisor: Assoc Prof Margaret McGee).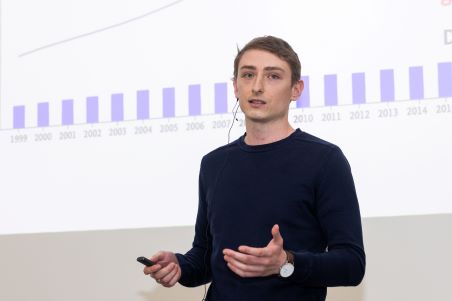 The Runner-Up for ENGAGE 2022 was Niall Treacy for his presentation "Keeping it Renal: Growing Kidney Tissue Without Using Animal Materials" (Supervisor: Assoc Prof John Crean).
We would like to congratulate all of our six ENGAGE 2022 finalists on their great work and presentations:
Danielle Galvin: "Don't throw the baby out with the bathwater - Are herbal remedies just glorified soup?"
(Supervisor: Asst Prof Derek Costello)

Ciara Lynch: "Planet Earth III? Can we give David Attenborough a reason to be optimistic?"
(Supervisor: Assoc Prof David O'Connell)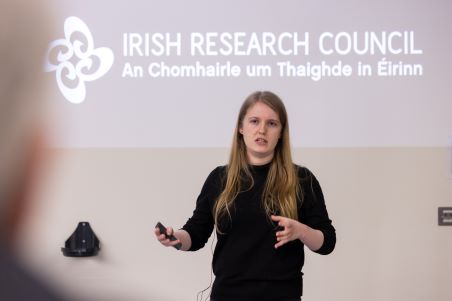 Elin Strachan: "Inherited Blindness Next Top Model"
(Supervisor: Assoc Prof Niamh O'Sullivan)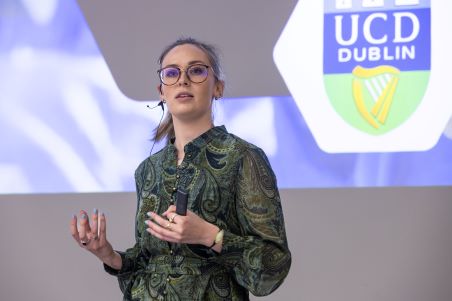 Niamh Moreton: "Stroke: Priming the Brain to Survive"
(Supervisor: Prof John O'Connor)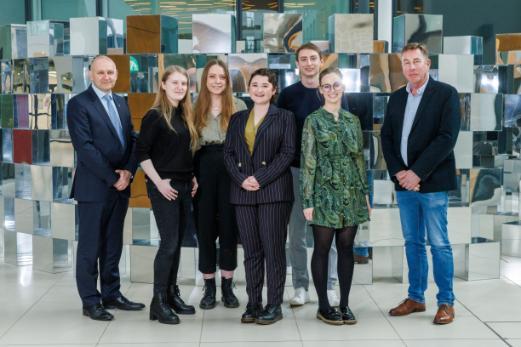 Prof Jeremy Simpson College of Science Principal, & Prof Wim Meijer Head of School SBBS, pictured with 5 of the ENGAGE 2022 finalists Elin Strachan, Rebecca Sheridan, Danielle Galvin, Niall Treacy and Niamh Moreton.
As part of the ENGAGE 2022 Grand Final a research poster display was held in the foyer of the O'Brien Science Centre, where each of the PhD students on the school's Public Science Communication module led by Dr Craig Slattery, showcased their research.
Congratulations to Cara Gaffney who won Best Poster for her research presentation "Nanoscale drug delivery".