UCD Welcomes SAOL Women's Project to campus
UCD in the Community were delighted to invite the SAOL Sisters singing group into UCD to mark Recovery Month. The singing group is part of SAOL Project, a community project focused on improving the lives of women affected by addiction and poverty. SAOL has worked over the last 26 years to promote the needs of female drug users and their children and has a long standing relationship with the UCD School of Social Policy, Social Work and Social Justice, through Associate Professor Hilda Loughran.
To mark Recovery Month, the UCD Chaplaincy kindly opened its doors to the SAOL Sisters for a live open air performance in St Stephen's garden. Led by Ray Hegarty, the women performed a number of hits, including Stand by Me, Something Inside So Strong and Sing All Our Cares Away. The group were joined by members of the UCD Community Choir who did a special performance of Lean on Me, much to the delight of the crowd. Director of SAOL Gary Broderick spoke about the importance of marking Recovery Month and handed out 'Postcards from Recovery', created by the women themselves, to all those in attendance. He also thanked the UCD Social Work students who made a special effort to attend the event and meet the women from SAOL.
The event wrapped up with tea and pastries, kindly provided by the Chaplaincy team, and the SAOL group enjoyed a guided tour of the Belfield campus to finish off a successful trip to UCD. This event was a wonderful example of community collaboration and partnership in action. Special thanks goes to Hilda Loughran, Fr Eamonn Bourke, UCD in the Community, Caoimhe O'Neill and the UCD Community Choir, for making it all happen and to Vincent Hoban for photographing the event so well.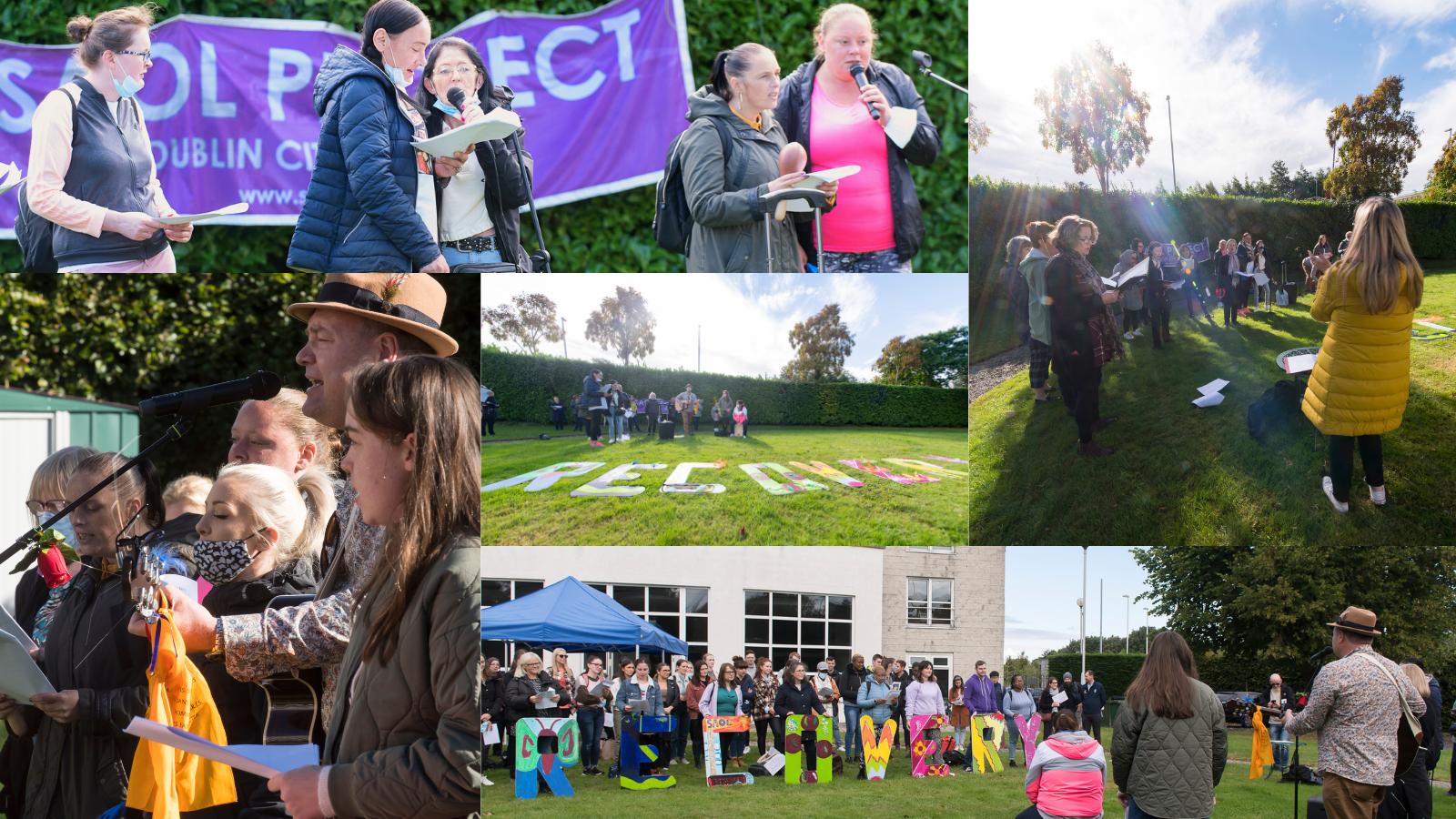 Photo credit: Vincent Hoban
Contact UCD in the Community
Room E0.56, UCD O' Brien Centre for Science (East), University College Dublin, Belfield, Dublin 4, Ireland. T:
+353 1 716 2268
| E:
ucdic@ucd.ie