Thank You Dublin Simon Appeal
Dublin Simon Appeal Thank You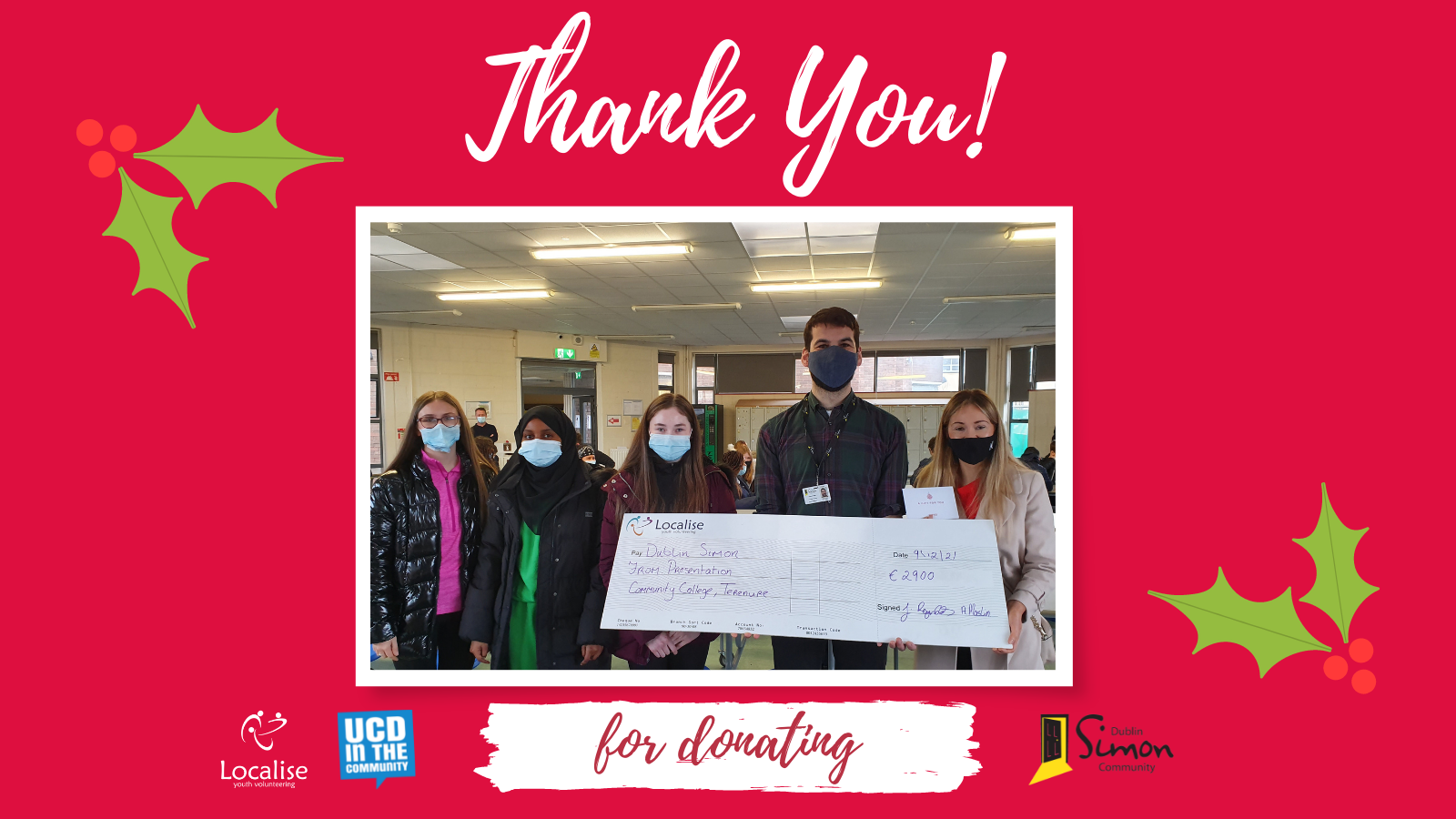 Every year, UCD, in collaboration with Localise and Presentation Community College Terenure organise a care package appeal for the rough sleepers of Dublin Simon Community. Due to the Covid-19 pandemic the appeal has successfully changed from collecting essential items to collecting vouchers. Members of the UCD community, staff, students, alumni and friends, were encouraged to donate a voucher of their choice to the appeal.
Through their Localise volunteering programme, the wonderful Transition Year students in Terenure Presentation Community College organised three fundraisers in their school and together with the vouchers donated from the UCD community, €2,900 worth of vouchers were donated and handed over to Dublin Simon on Thursday 9 December. The Dublin Simon rough sleeper team will deliver these vouchers directly to their clients and support them to buy essential items and warm clothing.
The team at Dublin Simon were blown away by the response from the UCD community and the staff and students of Presentation Community College. Ciaran King, head of Dublin Simon Outreach, commented on how the vouchers give their clients dignity, allowing them to walk into a shop and purchase items of their choosing, and it also shows them that there are people who are thinking of them at Christmas time. He noted that the Christmas cards that the students made to accompany the vouchers were always read and valued by their clients.
A huge thank you to everyone who donated a voucher, your support and generosity is so very much appreciated.