Celebrating Achievements and Recognising Greatness
Recognising the architectural contributions of Yvonne Farrell and Shelly McNamara of Grafton Architects.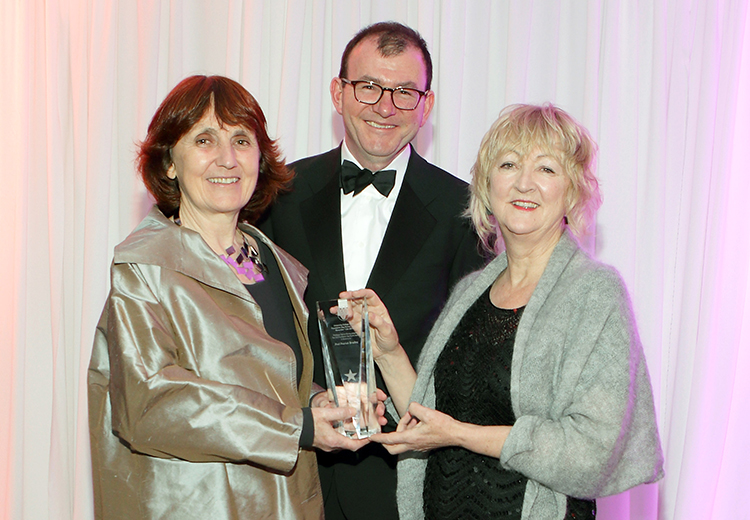 At the University's prestigious event, the President of UCD, Prof. Andrew J. Deeks presented awards to 15 notable alumni who have achieved excellence in their field and whose professional achievements are a source of inspiration to students. UCD Alumni Awards were presented in the following categories; Agriculture and Food Science, Architecture, Arts, Business, Engineering, Human Sciences, Law, Medicine, Nursing, Physiotherapy, Public Health, Radiography, Science and Veterinary Medicine.
YVONNE FARRELL & SHELLY MCNAMARA – Architecture (Grafton Architects)
Both are adjunct professors at UCD and have been recipients of numerous awards and are published extensively internationally. They have exhibited in Dublin, Paris, Madrid and Zurich and have lectured widely in European and American Schools of Architecture.
18 November 2015