Ministers announce the nomination of Professor Peter Clinch as Chairperson Designate of the Board of Science Foundation Ireland
Friday, 26 April, 2019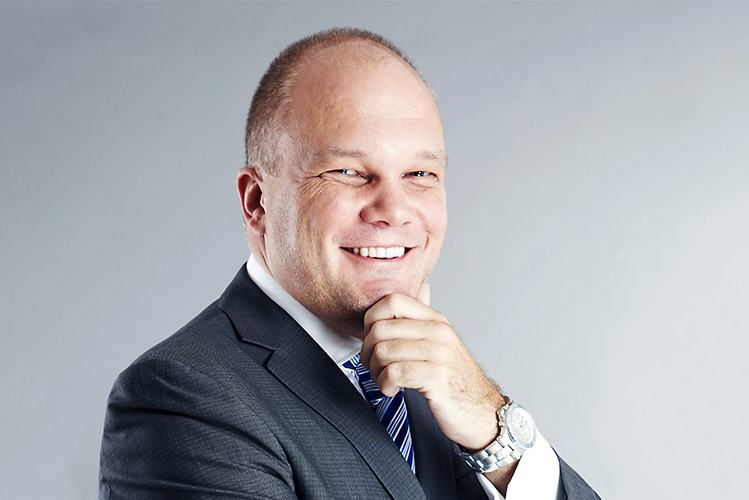 Posted 26th April 2019
Minister for Business, Enterprise and Innovation, Heather Humphreys T.D., and Minister of State for Training, Skills, Innovation, Research and Development, John Halligan T.D., today announced the nomination of Professor Peter Clinch as Chairperson Designate of the Board of Science Foundation Ireland following on open Public Appointments Service process. In accordance with the terms of the Guidelines on Appointments to State Boards, Chairpersons may be nominated as Chairperson Designate in advance of a possible discussion with the Oireachtas Committee for Business, Enterprise and Innovation.
Minister Humphreys stated: "I am delighted to nominate Professor Peter Clinch as Chairperson Designate of the Board of Science Foundation Ireland. Peter's extensive knowledge of public policy, his comprehensive understanding of the importance of research and development for competitiveness and economic growth, and his direct experience of innovation and corporate partnerships will, I have no doubt, prove invaluable to the ongoing success and future direction of Science Foundation Ireland."
Welcoming the nomination Minister Halligan said; "Science Foundation Ireland continues to support the very best in Irish scientific and engineering research and development. Professor Clinch's nomination as Chairperson Designate will significantly assist Science Foundation Ireland in building collaboration and in developing new innovative programmes that create competitive advantage for Ireland."
Since January 2015 Professor Clinch has been Chair of the National Competitiveness Council (NCC) - an independent body that reports to the Taoiseach and Government on key competitiveness issues for the Irish economy and makes recommendations on actions required to enhance Ireland's competitive position. Professor Clinch's term as Chair of the NCC comes to an end in 2019 and it is his intention to stand down from this position upon his appointment as Chair of Science Foundation Ireland.
Professor Clinch serves as a senior independent adviser to Government on competitiveness, trade and economic policy and is regularly consulted on a broad range of policy domains. Peter is an economist who holds the Jean Monnet Chair in Public Policy at UCD. He holds BA, MA and PhD degrees and is the author of over 100 publications including books, book chapters, international journal articles and conference proceedings and over 100 conference papers and other publications. Peter has held Visiting Positions, or has been an invited speaker, at, amongst others, the University of California, Berkeley and San Diego, Said Business School at Oxford University, Cambridge University, the University of Southern California, and the John F. Kennedy School of Government at Harvard University.
He is currently an Affiliate Faculty Member of the competitiveness programme at Harvard Business School. Peter has advised, or worked on behalf of, amongst others, the World Bank, OECD, and several national governments and/or their agencies. He has a strong presence at European level where he represents Ireland as Chair of Ireland's Productivity Board. Between 2011 and 2014, Peter served as Vice-President of University College Dublin with special responsibility for innovation, enterprise development and corporate partnerships. In 2017, he was conferred with a Fellowship of the Academy of Social Sciences for distinguished research and contributions to policy.
By: Staff Writers, UCD University Relations
Contact the School of Architecture, Planning & Environmental Policy
Newman Building, University College Dublin, Belfield, Dublin 4, Ireland. T:
+353 1 716 7777
|
Location Map