Professor Paul T Anastas gives the UCD School of Chemistry 2022/2023 Wheeler Lecture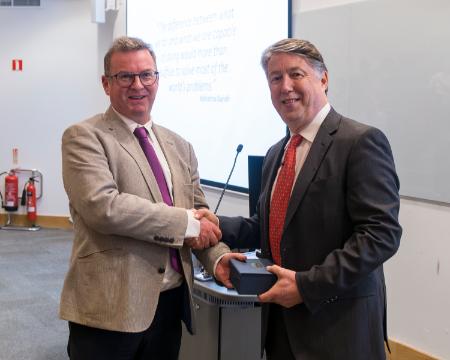 Professor James Sullivan, Head of School and Professor Paul T. Anastas
The UCD School of Chemistry was delighted to host a visit by Professor Paul T. Anastas of Yale University on the 30th and 31st of May 2023.
Professor Anastas is internationally acknowledged as a co-founder of the field of Green Chemistry following the publication of his seminal book Green Chemistry: Theory and Practice (Warner and Anastas, 1998).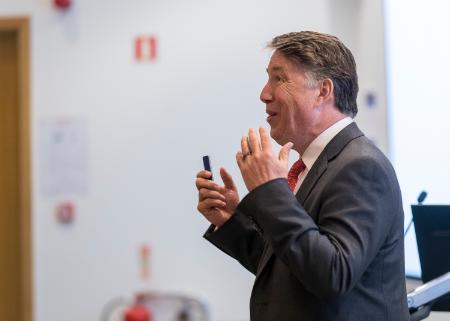 Professor Paul T Anastas
We were delighted for Professor Anastas to deliver the first UCD School of Chemistry Professor Thomas S. Wheeler Lecture since 2013/2014 entitled "Rethinking Sustainable Molecular Design" on the 31st May to a packed lecture theatre and captivated audience comprised of undergraduate, taught MSc and PhD students, research funded staff, technical officers and faculty together with active retired faculty from UCD School of Chemistry. We were also delighted to host PhD students and colleagues from TCD Chemistry and colleagues from RSCI, DCU, TUD and MU.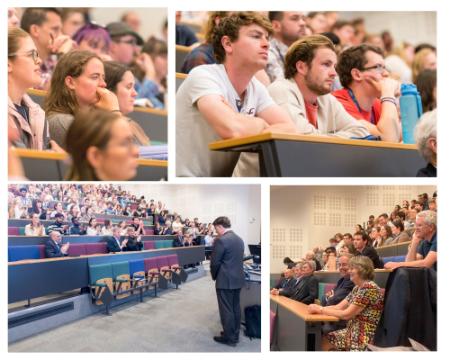 To mark his Wheeler Lecture and in line with the longstanding tradition in UCD School of Chemistry Professor Anastas signed the glass wall on the 3rd floor of Science South.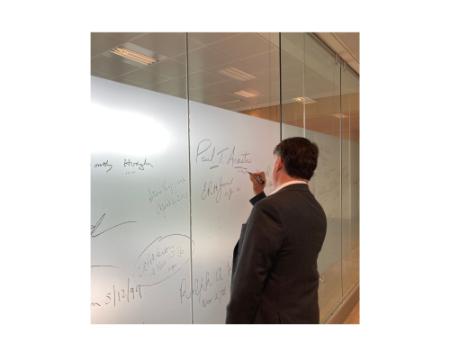 During his visit Professor Anastas also attended some of the Dublin Chemistry 3rd Year Talks and spent time talking to PhD students and faculty across a wide breadth of chemistry.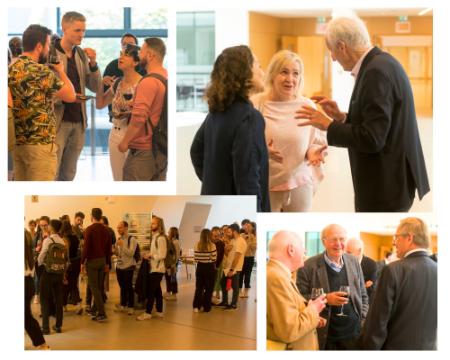 We particularly wish to thank Professor Anastas for finding time in his busy schedule to visit UCD School of Chemistry and deliver an enthralling Wheeler lecture which has kicked off a new era in this school lecture series.
Thanks to Vincent Hoban/UCD for the photographs.