Why choose the Sutherland School of Law for your International Exchange?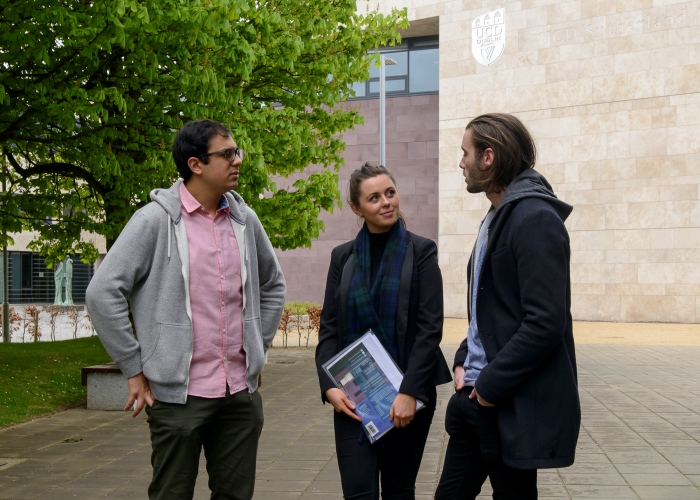 University College Dublin is Ireland's largest and most richly diversified University. Today UCD is a vibrant, modern university with around 24,000 students situated on a spacious and leafy campus some 5km to the south of Dublin city centre.
To study at UCD Sutherland School of Law as an International exchange student you must be a student at one of partner universities in the list at the bottom of this page and you must be selected and nominated by your home university.
Term dates
UCD runs its terms with two semesters. Semester One runs from September to December. Semester Two runs from January to May. For full information click here
Exam dates
UCD examination sessions run at the end of each semester. December in Semester One and May in Semester Two. There is no repeat session for Law examinations, if students fail a class in one semester they sit it during the next semester exam session.
Nomination deadlines
Exchange students should be nominated by the 1st May if they are coming for the Full Year or Semester One. Semester Two students should be nominated by the 1st October.
PARTNER UNIVERSITIES WITH STUDENT EXCHANGE AGREEMENTS
Australia: Australian National University
The University of Melbourne
University of New South Wales
University of Queensland
University of Western Australia
Canada: Osgoode Hall Law School, York University
University of British Columbia
China: China University of Political Science and Law
Renmin University
India: Symbiosis International University
New Zealand: The University of Auckland
Singapore: National University of Singapore
Singapore Management University (SMU)
U.S.A: University of California, Davis
University of Connecticut
University of Tulsa
Stetson University
University of Texas
University of Miami
University of Minnesota
Show/hide contentOpenClose All