UCD Sutherland School of Law welcomes Erasmus Exchange students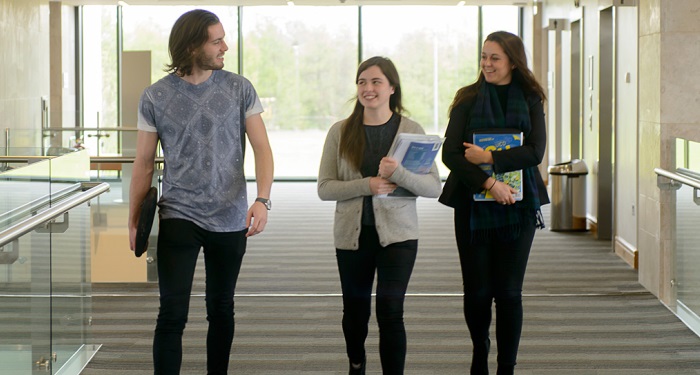 University College Dublin is Ireland's largest and most richly diversified University. Today UCD is a vibrant, modern university with around 24,000 students situated on a spacious and leafy campus some 5km to the south of Dublin city centre.
To study at UCD Sutherland School of Law as an Erasmus exchange student you must be from one of the partner universities listed below and you must be selected and nominated by your home university.
Term dates
UCD runs its terms with two semesters. Semester One runs from September to December. Semester Two runs from January to May. For full information click here
http://www.ucd.ie/students/keydates.htm
Exam dates
UCD examination sessions run at the end of each semester. December in Semester One and May in Semester Two. There is no repeat session for Law examinations, if students fail a class in one semester they sit it during the next semester exam session.
Nomination deadlines
Exchange students should be nominated by the 1st May if they are coming for the Full Year or Semester One. Semester Two students should be nominated by the 1st October.
PARTNER UNIVERSITIES WITH STUDENT EXCHANGE AGREEMENTS
Austria

Leopold Franzens Universität Innsbruck

University of Vienna

Belgium

Université Catholique de Louvain

University Antwerp

Croatia
University of Zagreb
Czech Republic
Charles University Prague
France

Université d'Aix-Marseille

Université de Rouen

Université Panthéon-Assas

Université Paris Ouest Nanterre La Défense

Université Toulouse 1 Capitole

Germany

Humboldt Universität zu Berlin

Universität Mannheim

Italy

Università Commerciale Luigi Bocconi

Universita Degli Studi di Padova

The Netherlands

Maastricht University Utrecht University

Spain

Universidad Carlos III de Madrid

University of Navarra

Universitat Pompeu Fabra

Sweden

Stockholm University

Uppsala University

Switzerland
Université de Fribourg
United Kingdom

University of Exeter

University of Sheffield
Show/hide contentOpenClose All