About Sir Bernard
‌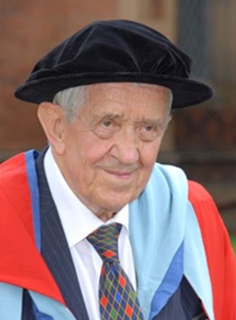 ‌After an apprenticeship in Rolls Royce, Bernard obtained a London BSc (Eng) Degree at Nottingham University College in 1943. He moved from industry to a lectureship in Luton Technical College in 1945 and then to the University of Bristol where he climbed the academic ladder from assistant lecturer to senior lecturer between 1946 and 1949.​
Bernard moved to Queen's in 1959 as professor and head of the Department of Mechanical Engineering. His interests lay in curriculum development, high pressure engineering, the industrial uses of high explosives and engineering history. His publications are myriad and highly respected in the profession. He served periods as Dean of Faculty and as Pro-Vice-Chancellor.In retirement Bernard became involved in the investigation of several major tragic accidents. His wide ranging achievements attracted honours from a multitude of organisations including Queens University and the profession he loved.
Sir Bernard Crossland passed away on 17th January 2011. He is survived by his wife, Audrey, whom he married in 1946, two daughters and a granddaughter and he is sadly missed by all those who knew him.
(Pictured: Sir Bernard Crossland, engineer and public servant. Born 20 October 1923; Died 17 January 2011.)