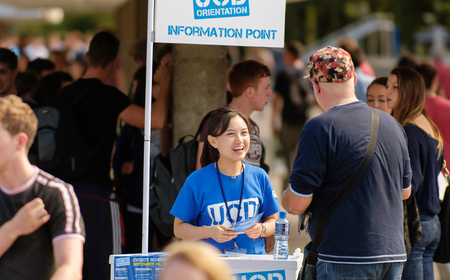 We Are Here to Help
Starting a course of study can be an intimidating and scarily new experience for most. The team at the UCD School of Nursing, Midwifery and Health Systems are acutely aware of this transition and work tirelessly to create a supportive and approachable environment for you to thrive in. As well as your structured tutor, student ambassador and student advisor supports, the School Office Team are often the main point of contact for student queries.
Frequently Asked Questions
We have put together a number of FAQ's which we hope assists you covering topics like:
Timetables and schedules
Academic policies and regulations
Lost and found
Assessments and exams
Practice Placement Allocations
Written assessment and effective writing
And much more.
Contact the UCD School of Nursing, Midwifery & Health Systems
Health Sciences Centre, University College Dublin, Belfield, Dublin 4 T:
+353 1 716 6488
|
Location Map