2nd International Research Conference
Empowering Care: Innovations in Healthcare for a Sustainable Future 22nd - 23rd August 2024
The UCD School of Nursing, Midwifery and Health Systems is delighted to announce the 2nd International Research Conference titled "Empowering Care: Innovations in Healthcare for a Sustainable Future.
This two-day conference taking place on 22nd and 23rd August 2024, will see internationally acclaimed speakers share their knowledge and expertise on the cutting edge of nursing, midwifery and health systems research. In addition, the School is delighted to be offering pre-conference workshops on 21st August 2024 with more details to follow.
The conference will be in person, and we look forward to welcoming you to Dublin, Ireland.
To contact the organisers please email emily.watts@ucd.ie.
Conference Details
Date22nd - 23rd August 2024
Time9.00am - 5.00pm
LocationHealth Science Centre, UCD Belfield Campus, Dublin 4, Ireland
OrganisersUCD School of Nursing, Midwifery and Health Systems
Why should you attend?
This conference aims to address the future focused needs of healthcare systems globally and ensuring patient centred care is at the forefront of innovation. The conference will bring together like-minded nurses, midwives, academics and healthcare professionals to share the cutting edge in healthcare research. The conference will encompass keynotes from leading academics, interactive workshops, networking and social opportunities.
Keynote Speaker
Prof. Diana Baptiste
DNP, MSN, BSN, RN FAAN, FPCNA APRN, CNE
Johns Hopkins School of Nursing, Baltimore, Maryland, USA
Read My Bio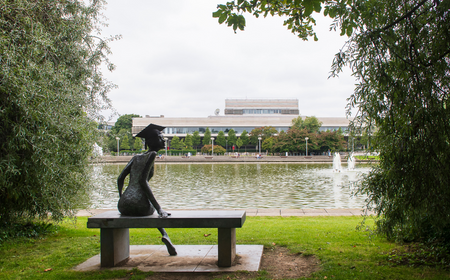 More Information
We will be providing further information in due course in relation to extracurricular activities and cultural excursions associated with this conference. In the meantime, please feel free to peruse the information in the following links on why you should be considering visiting Ireland in August 2024.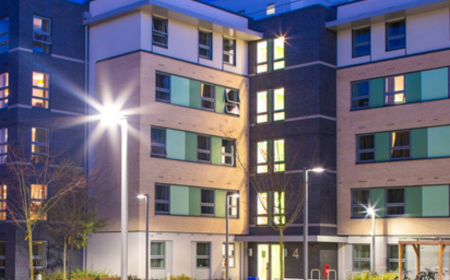 Accommodation
Conference organisers are delighted to announce that delegates will be able to avail of special rate on-campus accommodation, a stone's throw from the main event hall. Accommodation can be booked through the registration portal when open.
Delegate Fees
Please note, once registrations opens, the following delegate rates will be available.
Delegate Early Bird
Full Delegate
PHD Student Delegate Fee
UCD Alumni Delegate Fee
2024 Delegate Fees to be announced.
Book of Abstracts
Abstracts were invited under the following headings at the 2023 Conference
Advancing nursing, midwifery, and health systems research
Digital health transforming patient care
Health systems innovation
Resilience and wellbeing: the role of environment
Inclusion health
Health in an interconnected global world
Educating the workforce of the future
Become a Sponsor
The Conference Organising Committee welcomes potential sponsors for this event. Please review the available sponsorship packages, benefits and also our bespoke additional "pick and mix" options to find what best suits your companies goals and budget.

Why Choose Ireland this Summer?
Céad Míle Fáilte "One hundred thousand welcomes" to Dublin
Contact the UCD School of Nursing, Midwifery & Health Systems
Health Sciences Centre, University College Dublin, Belfield, Dublin 4 T:
+353 1 716 6488
|
Location Map