Paul Lowe

London College of Communication/University of the Arts London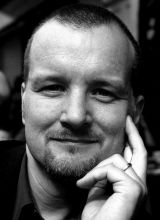 Paul Lowe is a Senior Lecturer in Photography at the University of the Arts London and an award-winning photographer living and working between Sarajevo and London. His work is represented by Panos Pictures, and has appeared in Time, Newsweek, Life, The Sunday Times Magazine, The Observer and The Independent amongst others. He has covered breaking news the world over, including the fall of the Berlin Wall, Nelson Mandela's release, the conflict in the former Yugoslavia and the destruction of Grozny.
Since 2004, Paul has been the Course leader of the Masters programme in Photojournalism and Documentary Photography at the London College of Communication.
His book, Bosnians , documenting 10 years of the war and post war situation in Bosnia, was published in April 2005.