Frequently Asked Questions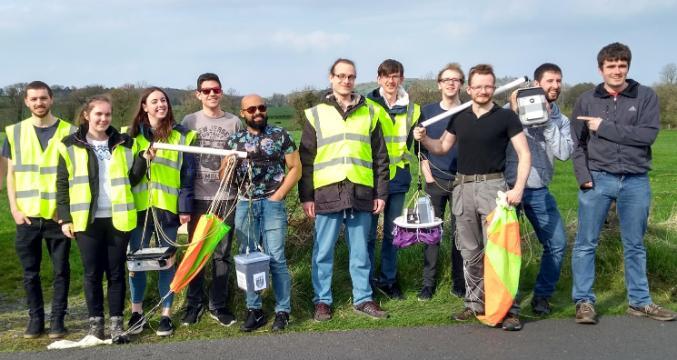 Although I have the necessary degree qualification, I have been working in an unrelated sector for a number of years. Will I be able for the course?
The course is quite demanding and you should refresh your knowledge of your undergraduate maths and physics course material. If you have little or no experience in coding, you would be strongly recommended to follow some courses in Python to bring you to a good entry level understanding. This is the aspect that mature students find most challenging. You should also sign up for some online courses in areas of interest to you and attempt the assignments to get back into the habit of academic study.
Is there any study preparation required before starting the course?
Once you meet the course entry requirements and the English language standard, no further preparation is required. If you have no experience with programming in Python, we recommend you take some introductory online courses to familiarise yourself with the basics.
I completed my undergraduate in Electrical and Electronics Engineering and I have been working in industry for the last few years. How feasible will it be to pursue this course?
It is a full time 1-year course, so it may take you a little time to adjust to being back in a university environment. Some aspects of the course may be challenging but you will be well supported by expert staff.
Though I have gone through the UCD website and the testimonials, I would like to understand the job prospects after completion of this course
Graduates of the course have gone on to work for companies such as ENBIO, Serco, Realtra, Arralis, Skytek, Eblana Photonics, all of whom have significant space elements to their business. Some graduates have achieved positions at ESA establishments in the Netherlands, Italy, Germany and Spain. Others go on to do PhDs in space-related research areas, either in astrophysics or engineering domains.
Regarding the internship, are these typically arranged directly by the school or by the students themselves?
Students are supported by a dedicated internship manager and the MSc programme director to secure an internship in a company, space agency, or research group. All students must complete an internship as part of the degree.
How many students enrol for this course?
The class size is typically 15+/-2 students.
Is my background as a BEng Electronic Engineering student acceptable to gain entry to this course?
The course is open to honours graduates from most mainstream branches of engineering, physics, or closely related disciplines.
Are there any opportunities to attend/complete this course on a part-time basis or through distance learning?
It is run primarily as a full-time course, however limited opportunities to complete the programme on a part-time basis may be possible, depending on enrolments, qualifications of applicant etc. Please contact the programme director directly. Core content is delivered on two days a week (Mondays and Fridays). Depending on the options you choose you may also have to attend on other days. During project work (Semester 2) you will be required to attend most days. There is an off-site field-trip that usually takes place over 1 week in March or April.
At what stage in the course do students go on internships, what is the duration of these internships and are they paid or unpaid?
The internships take place in the summer trimester and take 3 months, typically between May and late August. Payment depends on the specific employer and is arranged between the student and employer. Some employers want students for longer than 3 months, which is fine from our point of view, once there is enough work done after 3 months to complete the components necessary for assessment at the end of August.
Regarding the internship, are these typically arranged directly by the school or by the students themselves? If the latter, are there companies or research groups the school has contacts with that usually host students?
The programme director works closely with a dedicated internship manager to source suitable internship opportunities through our networks. We also support students to seek out internships closely aligned with their specific interests.