Student Exchange
In second year you will have the opportunity to study abroad at a partner business school. This popular and competitive aspect to your studies is an optional activity that will add value to your degree. Studying abroad as part of your degree is highly valued by employers as well as the experience of a lifetime. It is an excellent opportunity for you to immerse yourself in the culture of another country.
Study abroad at some of the best universities and business schools worldwide and gain a different perspective on education in another country. Meet new people and make friends from around the world. This is an opportunity to network and make business contacts that may be useful in your future career.
Enhance your career prospects by adding international experience to your degree.
To be eligible to apply for the Semester exchange, students must have the full 60ECTS from stage 1 and a minimum stage 1 GPA of 3.68. The application process takes place in the Spring trimester of stage 1.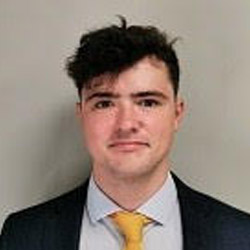 Ben Healy, University of Toronto, Spring 2019
I chose to go on the exchange principally because I wanted the adventure and the change of scenery. Also, the famed American college lifestyle was something I wanted to experience, and I felt I would have that opportunity in the University of Toronto. I also figured that employers would value someone who was able to put themselves about in the way an exchange demands, and this was also a factor in my decision.
The exchange itself was fantastic; being in and exploring a new city, befriending people from around the world and the feeling of independence that comes with moving to a new country all combine for an unforgettable experience. It puts you in a position that you have never before been in, and this brings with it massive opportunities for self-development.
Being in Toronto also positioned us well to travel, and we visited Quebec City and New York city, as well as going on a ski trip.
I would recommend the exchange without reserve. It is a unique way to spend a semester focusing on yourself whilst having a lot of fun along the way.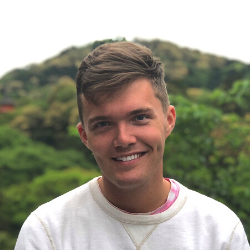 Mick Clifford, National University of Singapore, Spring 2019
My semester exchange in the National University of Singapore provided me with a once in a lifetime opportunity to experience a highly regarded education system, embedded in a culture that was totally at variance to anything I had experienced before. Diligence and endeavour form the bedrock of Singaporean culture and lifestyle. These values permeate all aspects of university life where students are engaged, motivated and eager to learn with unparalleled intensity. I consider it a privilege to have been part of this stimulating and dynamic educational experience that removed me from my comfort zone and challenged me to reach new heights.
The most significant benefit I derived from my term abroad has been the lasting friendships I forged with students from all over the world. Together we availed of the unique and exciting opportunity to travel to eight Asian countries. Each country with its intriguing history, amazing landscapes and varied cuisines provided us with its own distinct experiences and unforgettable memories. Mountain climbing in Taiwan, hot air ballooning in Cambodia, white water rafting in Thailand or even canyoneering in the Philippines are examples of some of the exciting social opportunities that I was privileged to partake in during the course of my exchange. My time in Singapore was one of the best experiences of my life and I could not recommend it enough!