Student Support
Each year, UCD welcomes hundreds of international students to its campus. UCD provides a wide range of student support services. The UCD campus is home to a thriving student community. Our campus residences, restaurants, health services, and sport facilities can play a big role in your time as a student on our Belfield campus. During your time studying at UCD, you will be able to benefit from a wide variety of student supports and resources. Learn more about the range of student support services available.
UCD Central International Office provides a number of support services to all International Students attending UCD. Further details of the support, services and facilities available to students can be found on the UCD International Office webpage.
Student Advisers provide support to all students during their University experience. They are here to make your time at UCD as fulfilling and enjoyable as possible. The Quinn School of Business Student Adviser will be able to help with personal, social or practical issues.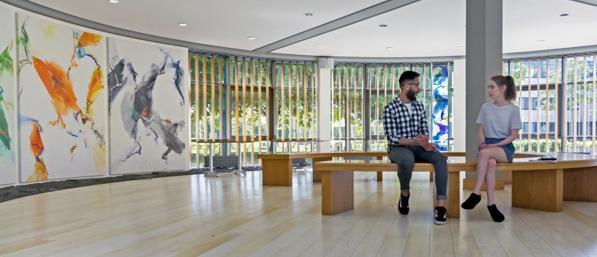 On -campus accommodation is available at both the Belfield and Blackrock campus. However, places are limited and as a result UCD cannot guarantee on-campus accommodation to all international students.