SPIRe Internship Programme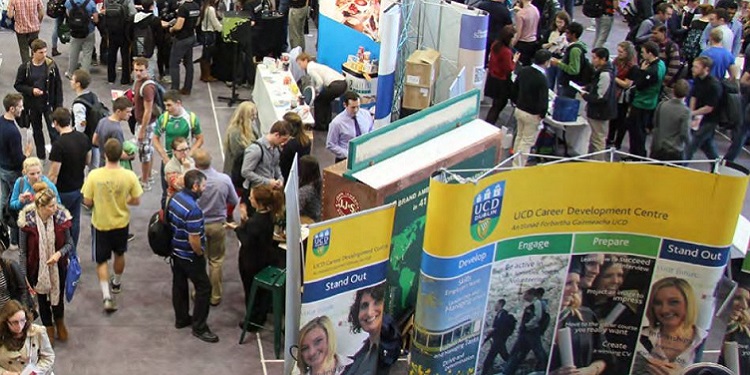 Information for students
The UCD School of Politics and International Relations (SPIRe) has established an internship programme for graduate students undertaking MA programmes in Politics, International Relations, International Political Economy, International Development, Peace and Conflict, MEconSc European Public Affairs and Law and MSc Human Rights. You can either opt for a Masters thesis, or an internship for at least 480 hours, typically undertaken from June to August. Discounting the MSc Human Rights, students doing any other MSc will focus on the research element of the degree and are therefore excluded from the internship programme.
Note that internships are in principle completed during the summer months and not during teaching term - therefore some of the opportunities outlined below might not suit.
*Students need to secure thier own internship with a host organisation.
Information for host organisations
UCD SPIRe has established an internship programme for graduate students undertaking primarily MA programmes in the school. These internships are designed to provide our students with a unique opportunity for professional development and to apply their knowledge in real-world situations.
To this end, we are approaching potential hosts that may wish to participate with us in this programme. Internships will normally:
Have an explicit research focus or project(s) which will be defined in an agreed Learning Contract between the student, the host organisation and the UCD SPIRe staff member coordinating the internship programme. The Learning Contract will also specify the nature of the duties to be undertaken, the learning objectives associated thereto, the host's proposed management of the internship and reporting requirements.
Entail a full-time work load of 480 hours over the period early May to end of August.
Be subject to all disciplinary and HR processes, as well as the employee insurance policy, of the host organisation.
Relate the student's educational and academic experience to the professional needs of the host with which they are associated.
Internships are an integral part of the student's academic programme at UCD, and will be assessed academically as such. Students undertaking internships will also remain subject to all requirements under UCD's academic and disciplinary codes.
UCD SPIRe is proud of the quality and skills of its graduate students. Over the last few years our graduates have gone on to professional posts with the European Commission and European Parliament, the European External Action Service, the British, German, Irish, Korean and Turkish Foreign Ministries, the Asia Development Bank, the IBRD, the World Trade Organisation, the UN New York and UN Geneva and the IMF as well as a wide variety of international private sector employers and Non Governmental Organisations. We have every confidence that our students will make a valuable and distinctive contribution to their host organisations over the period of their internship.
Contact Us
If you would like to pursue the possibility of hosting a UCD SPIRe Graduate Internship, or have any questions on the programme, please contact:
Dr Stephanie Dornschneider
Internship Coordinator
UCD School of Politics and International Relations
Belfield, Dublin 4
Email: stephanie.dornschneider@ucd.ie
Potential Internship Placements
You will have to find your own hosting organisation for the internship, but based on the experience of previous students and advice from the UCD Careers Development Centre, we have collated a list of potential internship opportunities:
The UCD School of Politics and International Relations does not provide internship placement, but allows students on primarily its Masters of Arts (MA) programmes to find an internship for themselves and, given that it satisfies our criteria and the organisation is willing to sign the required agreement, this can be taken instead of the thesis. This web page provides an overview of some suggested internship places, but this is by no means an exhaustive list. This list is primarily based on where SPIRe students did internships before, and is not by any means an endorsement of the organisations involved or an indication that these are the internships most closely aligned with our programmes.
Show/hide content Open Close All