Royal Irish Academy elects UCD academics for "unique contributions to education"
Monday, 29 May, 2017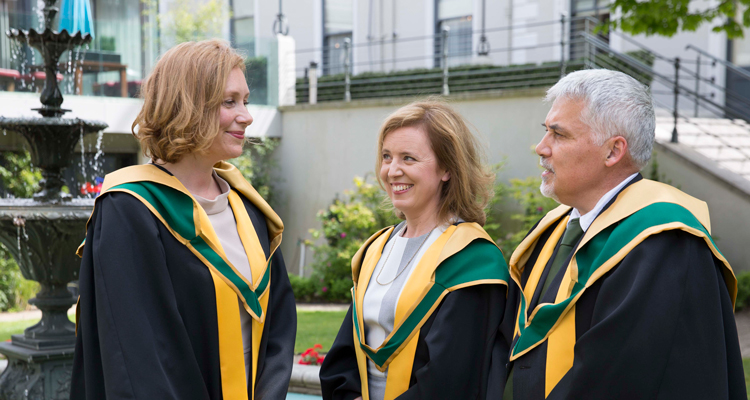 Three professors from University College Dublin have been admitted to Ireland's leading academic society in recognition of their "unique contributions to education and research."
Ireland should be "immensely proud" of the professors for bringing "international academic distinction to our country," said Professor Peter Kennedy, President of the Royal Irish Academy.
Professor Finola O'Kane Crimmins – UCD School of Architecture, Planning and Environmental Policy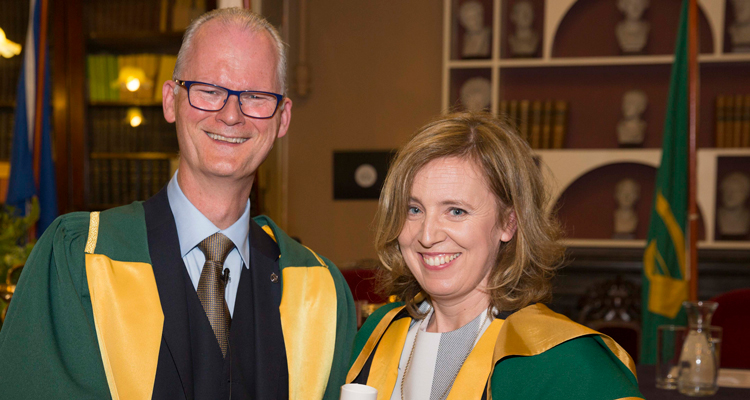 Professor O'Kane Crimmins was selected for her "groundbreaking publications on the history of Irish landscape design".
Her research examines the designed landscape history of Ireland and the Atlantic world. She has a particular interest in the cultural, philosophical and aesthetic dimensions of this area.
Professor Crimmins' most recent book, Ireland and the Picturesque; Design, Landscape Painting and Tourism, 1700 – 1830 was the first Irish book honoured by the U.S. Society of Architectural Historians, the pre-eminent scholarly body in her field.
In addition to Professor O'Kane Crimmins, Professor Jennifer McElwain– (UCD School of Biology and Environmental Science) and Professor Aidan O'Sullivan – (UCD School of Archaeology) were also elected.
Royal Irish Academy
Founded in 1785, the Royal Irish Academy (RIA) is an all-Ireland academic body that promotes study and excellence in the sciences, humanities and social sciences. The membership of the RIA now stands at 580, including 85 honorary or overseas members.
Nobel Laureate William Campbell and Professor Alastair Minnis of Yale University were elected as Honorary Members of the Royal Irish Academy in March.
By: Jonny Baxter, digital journalist, UCD University Relations
Contact the School of Architecture, Planning & Environmental Policy
Newman Building, University College Dublin, Belfield, Dublin 4, Ireland. T:
+353 1 716 7777
|
Location Map