About
'Classics is the study of the history, literature, and material culture of the Greek and Roman Mediterranean from the Bronze Age to Late Antiquity. It is an exciting, interdisciplinary subject which inspired the Renaissance and remains central to the understanding of modern European culture and society.'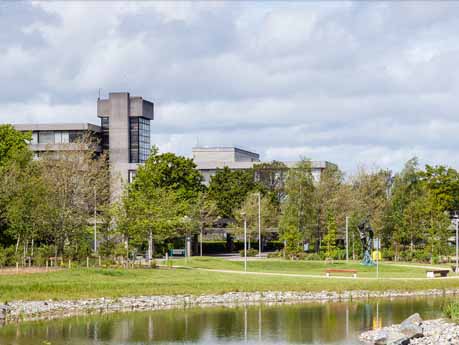 About the School
Welcome to the School of Classics.
Classics is the study of the lives, works, history and archaeology of the Greek and Roman civilizations that flourished between about 1200BCE and 400CE, and our undergraduate programmes showcase the highlights of these famous cultures. We are a major centre of Classical studies in Ireland, with over two hundred undergraduate students, a strong body of postgraduate students, several experienced and highly accomplished occasional lecturers, and a full-time teaching staff of eight. We offer a popular undergraduate programme in Greek and Roman Civilization, as well as programmes in the Greek and Latin languages. Outside the classroom, students can work on archaeological projects and study tours in Greece and Italy, or get involved in the flourishing student subject society.At higher levels, our MA in Classics may be taken either full-time (one year) or part-time (two years). We offer an MLitt or a PhD in the research areas of any of our members of staff, and in recent years several postdoctoral researchers have successfully won IRC Fellowships to work with us.
Our proudest possession is the Classical Museum, the largest collection of Classical antiquities in Ireland. It contains a representative collection of Greek vases, Roman pottery, Cypriot antiquities, sculpture, Greek and Roman coins and inscriptions, and many other materials. We draw on the Museum's teaching collection for several of our undergraduate classes, and the Museum also enjoys a steady stream of visitors from local schools, other universities, and visiting academics. Please contact our curator if you would like to organise a visit.We run an active outreach programme, most especially in our new Access Classics project, which takes our love of all things Classical into schools across the whole country.
We maintain close links with many other professional and private bodies in Ireland and abroad, all of whom are as enthused as we are by the cultures of the Greeks and the Romans. We are always pleased to hear from you, whether you are a researcher, a prospective student, or simply an enthusiast for all things Classical! – please contact us with any enquiries.
Dr Martin Brady
Head of School UCD School of Classics