UCD Classical Society
The Classical Society is an active and inclusive society that celebrates everything that is interesting, excellent and fun about the ancient world.
Throughout the year we will bring in brilliant speakers to talk about all things Greek and Roman with topics to interest everyone! Our members also have the chance to share their own interests and experiences but above all the Classical Society is an amazing way to meet new people and form friendships that will surpass the ages!
We have a variety of events to suit all tastes and our weekly coffee mornings are the stuff of legends!
The coffee mornings are every Thursday at 10.00 am - 12.00 pm in K217 Newman Building.
For further information or to follow the UCD Classical Society on Facebook, please click here.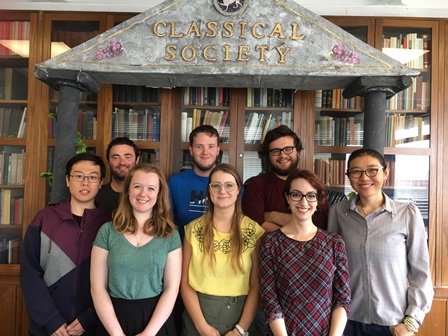 For more information on the UCD Classical Society, please click on the below links: