Philosophy, Politics and Economics (BSc)
Philosophy, Politics and Economics (PPE)
At University College Dublin (CAO code: DN700)
There are four ways to study these three subjects within the DN700 Social Sciences programme:
Thematic pathway in Philosophy, Politics and Economics (PPE)
Joint Major in Philosophy and Politics
Joint Major in Philosophy and Economics
Joint Major in Politics and Economics
The following will describe PPE, but applies to the others as well.
PPE provides a broad and deep understanding of how a society works, and indeed how international society works. It examines the complex economic and political forces in play, the problems of measuring and assessing the health of society, and the principles of justice that should guide political and economic decision-making to improve society.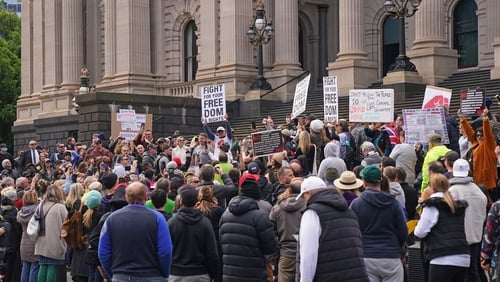 PPE will teach students how to read beyond media headlines, and where to find more information about the hot policy questions of the day, in national and international contexts. PPE provides a thorough grounding in all three disciplines that are core to the social sciences.
All three disciplines share a commitment to rigour and problem-solving, which makes PPE an ideal programme of education for future politicians, civil servants, journalists and managers.
PPE is a popular degree at some famous universities such as Oxford, King's College London and the University of Pennsylvania. See the Wikipedia entry here.
The structure of the PPE degree
Four years long
Each year, the student takes three modules in philosophy, three modules in politics, three modules in economics.
At the end of Stage 1, the option to switch into a Joint Major in two of the subjects
At the end of Stage 2, the option to switch into a Single Major in any of the subjects (under certain conditions)
The possibility of a semester abroad in 3rd year.

The possibility of an intensive research project in 4th year.
Available modules include:
Philosophy
Politics
Economics

Ethics
Critical Thinking
Phil. of Social Science
Theory of Knowledge
Philosophy of Law
Philosophy of Mind
Family, Ethics and Law
Feminism
Phil. of Mental Disorder

Irish Politics
International Relations
Comparative Politics
Int'l Political Economy
Globalisation and development
Capitalism and Democracy
Politics and Human Rights
Individuals and the State
Environmental Policy

Microeconomics
Macroeconomics
Quantitative Economics
Data Analysis
Labour economics
Irish Economy
European Economy
Economic History
Int'l Money and Banking
For more information, please contact: philosophy@ucd.ie
See here for the College webpage on PPE
And see here for the constituent schools:
Also see here for a description of the PPE programme at UCD by Ivan Pastine, UCD School of Economics
UCD School of Philosophy
Fifth Floor -- 510D, Newman Building, University College Dublin, Belfield, Dublin 4, Ireland. E:
philosophy@ucd.ie