Student Exchange
In the Spring Trimester of your second year you will have the opportunity to study abroad at one of our partner business schools – this popular and competitive aspect to your studies is an optional activity that will add value to your degree. Studying abroad as part of your degree is highly valued by employers as well as the experience of a lifetime. We currently have partner universities in Australia, Singapore, New Zealand, China, Canada and across Europe.
Study abroad at some of the best Universities and Business Schools worldwide and gain a different perspective on education in another country. Meet new people and make friends from around the world. This is an opportunity to network and make business contacts that may be useful in your future career.
Enhance your careers prospects by adding international experience to your Degree.
To be eligible to apply for the Semester exchange, students must have the full 60ECTS from stage 1 and a minimum stage 1 GPA of 3. The application process takes place in the Spring trimester of stage 1.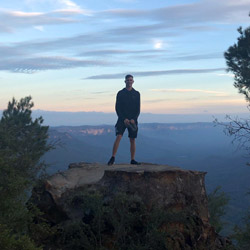 David Spillane, University of Otago, Spring 2019
I had always wanted to travel to New Zealand so when given the opportunity by UCD it was difficult to turn away. I attended The University of Otago in Dunedin. As a student that has lived at home for the majority of my life it was a huge change. I found myself not only developing intercultural skills and adaptability but also on my own self development and independence. One of the best things about New Zealand is the culture and environment. New Zealanders are similar to the Irish with their use of sarcasm and wit. This made it easier making it feel like home even with Dunedin being the furthest city away from Dublin in the world. Taking part in the Study Abroad programme has given me an experience I'll never forget meeting wonderful people along the way.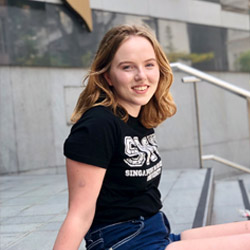 Rachel Sheehy, Singapore Management University, Spring 2018
When I chose to study Commerce in UCD, I knew that taking part in the study abroad programme was a must. I decided to attend Singapore Management University, as I wanted to explore somewhere I had never been.
Singapore is a small country, just like Ireland. It was fascinating to see the similarities and differences between the two cultures. Singapore certainly has better weather, with temperatures averaging 35 degrees most days. Nothing beats sitting on the beach in January when you know everyone at home is dealing with the wind and the rain. Singapore is a travel hub for South-East Asia. With a short week in college, I was fortunate enough to take full advantage of that. Other exchange students and I got to travel to countries such as Indonesia and the Philippines.
The study abroad programme was an enriching experience. For me, packing my bags and leaving everything I know behind to move across the globe was a massive leap of faith. Having come out the other side, I can say that not only did I like the experience but I loved it. This realisation taught me to believe in myself and that I am more than capable of facing any challenges I encounter in the future.