Student Internships
During your second year in the BComm, you are invited to apply for a place on the Quinn Internship Programme – This year long (9-12 month) placement in an Irish or multinational company is an opportunity to put the theory of what is taught in the classroom into practice and gain valuable experience in a working environment.
Each year top performing students from the Bachelor of Commerce are accepted onto our Internship Programme - a credited nine to twelve month paid internship in one of a range of Irish and multinational companies.
The Internship Programme provides you with an opportunity to put theory and skills learned in the classroom into practice during your degree. Skills obtained from practical work experience are highly regarded by employers so this programme is of great benefit for future career prospects.
During the Programme students will register for an on-line reflective module designed to enhance the learning opportunities available throughout the year. Assessment will be structured and successful completion of the internship and academic module will be noted on your official transcript.
We have partnered with a range of companies from multinational professional services firms to local enterprises, to offer internships across a range of business disciplines. Our partners have recognised the high calibre of students coming from the School and increasingly consider internship opportunities as a fundamental part of their graduate recruitment strategy.
The internship is an optional programme which is open to penultimate year students on the Bachelor of Commerce and BSc Economics and Finance degree programmes. Successful candidates remain registered to their programme during the internship and by choosing this opportunity, increase the duration of their degree to four years. The internship is credit based and is therefore assessed by UCD.
Enhances your CV
Supports career decision-making
Develops new skills
Enables you to build your network
Enhances employment prospects
Develops an awareness of workplace culture
Recognizing the importance of broadening the range of opportunities available to students and the benefit of engaging with our community, the Quinn School recently launched two internship scholarship opportunities.
The Business and Society Internship Scholarship financially supports a student to complete their internship in the voluntary sector while the Quinn Enterprise Internship Scholarship supports an entrepreneurial student interested in completing their internship in the start-up sector.
Student Testimonials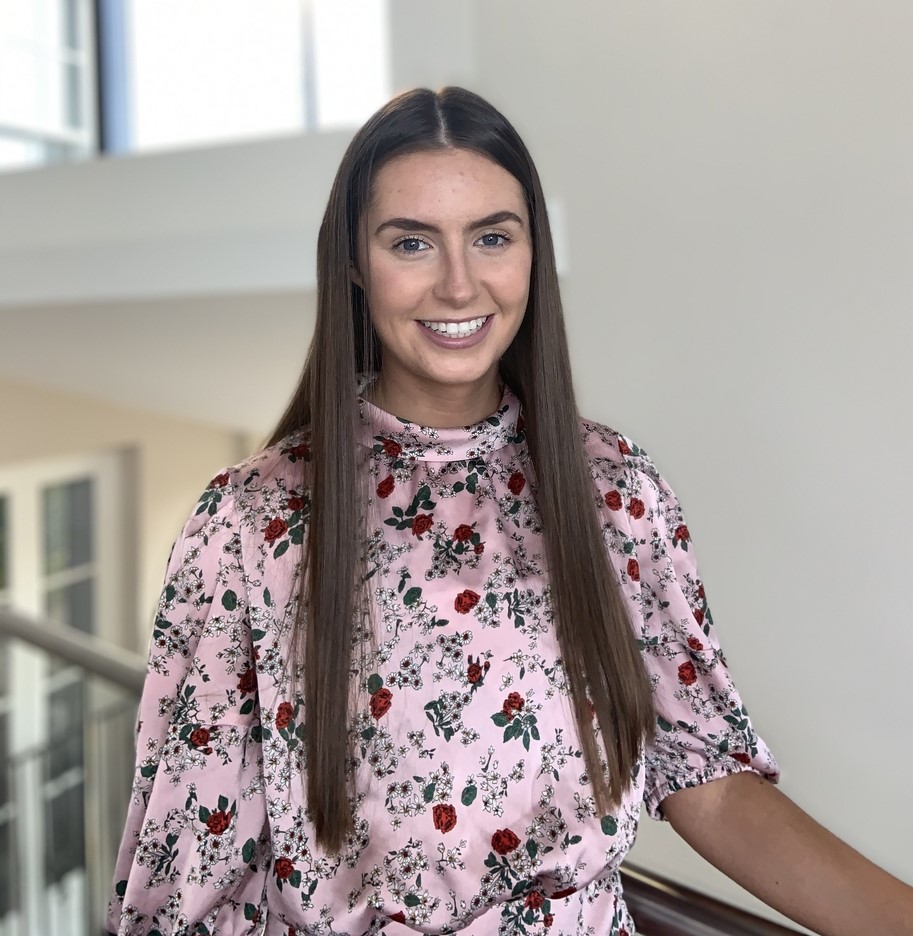 Ellen Jordan, Northwell Health Intern
I chose to take part in the internship year to experience 'real time' learning in an active workplace. I interned in Northwell Health where I was able to apply the theories I studied during my course to a vibrant company setting. Northwell Health offered a unique experience by structuring my internship into three stages. I spent time in government relations, hospital finance and business development.
This year long internship afforded me to the opportunity to complete my work placement abroad in the USA. I benefitted enormously from a move to a large city like New York. I had to embrace a new job, a new city, a new culture and arduous journey into the world of property. The year also offered me the chance to improve my interpersonal and communication skills, both verbal and written. I was given responsibility for a variety of tasks. I was required to understand and navigate financial statements and their link to the operational side of the business. The experience was extremely rewarding and affirming, as were the projects for which I had complete responsibility eliciting change.
I would highly recommend the internship year to any student. It was a superb opportunity to improve my skills including networking, communication, organisation and most importantly, the language of professionalism. The internship year allows a student time and space to grow and development their strengths and to work on their weaknesses through positive feedback.
David Spillane, Applegreen Intern
Thanks to UCD I was given the opportunity to gain exposure to the corporate world as an intern. I was a finance intern at Applegreen for ten-months on a rotation-based system to maximise my learning. This rotation system meant I was on a different team within the finance department every two months, which gave me great insight to how everything works. Applegreen is a fantastic example of a rapidly growing business, meaning interns get a lot of responsibility working on smaller teams.
Personally, I didn't know which route in the business world I wanted to take, so this was one of my main reasons for doing an internship. Everything about the work was new to me, I had never worked in an office or had a 9-5 job, so it was all a big learning curve. One of the main personal goals through my internship was to talk to people about their experience in different departments. The exposure to all these great people is something I wouldn't have gotten without this internship opportunity.
You can take what you want from your internship but deciding on personal goals before beginning really stood to me. Professionalism, leadership, and presenting are some key skills that I developed during my internship. I have used these skills before, but using them nearly every day, all day is when you start to see the benefits.
As a student that also went to New Zealand on exchange, I can only see benefits of this for finding internships. Companies were very happy to see students like myself apply for their internships as it shows adaptability, independence, and flexibility. They were happy to adapt by using Skype interviews or phone calls, and as far as the interview is concerned, most of the interview is spent talking about your exchange. My time abroad must be the best six months of my life which sounds cliché but is completely genuine, and I know lots of other students that would say the same. It might not be easy beforehand, especially with the further away that you go, but the experience is something that I could not let pass by.