Class of 2021 Graduation & Medal Awards
On Wednesday the 1st of September 2021, SBBS held a reception to celebrate the graduation of the Class of 2021, as students from our five undergraduate programmes were conferred with their degrees that day. The reception included the awarding of medals by the Heads of Subjects to the top performing students in Stage 4 of each programme - Neuroscience, Microbiology, Genetics, Biochemistry and Pharmacology. Due to Covid restrictions, this event was limited to the medal winners and relevant academics and was live-streamed through a Zoom webinar.
Prof Wim Meijer, Head of School, opened the reception by congratulating the new graduates on their achievements, particularly through the challenge of the pandemic. He invited our new alumni to keep in touch with the school as they progress through their new career and study paths.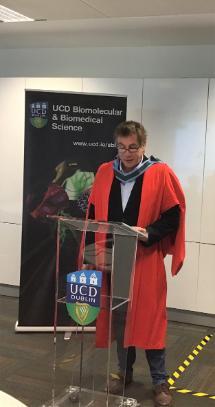 Prof John O'Connor, Head of Teaching & Learning, also congratulated the new graduating Class of 2021 and introduced each of the five Heads of Subjects as they awarded the medals to the top performing students in their subject.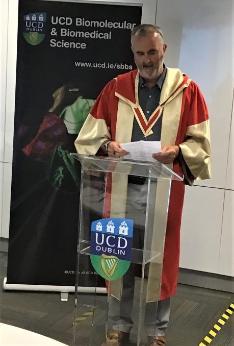 The medal winners were as follows: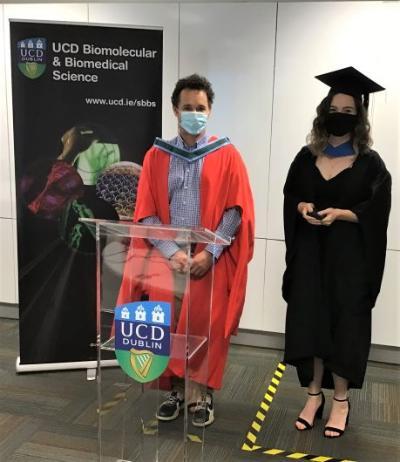 Neuroscience Medal won by Emer Brennan, presented by Associate Prof Oliver Blacque, Head of Neuroscience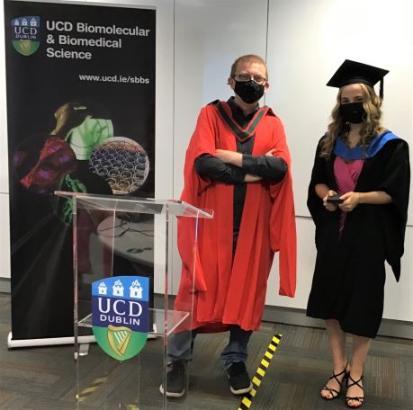 Hussey Award for Microbiology won by Rachael McCallion, presented by Dr Tadhg Ó'Cróinín, Head of Microbiology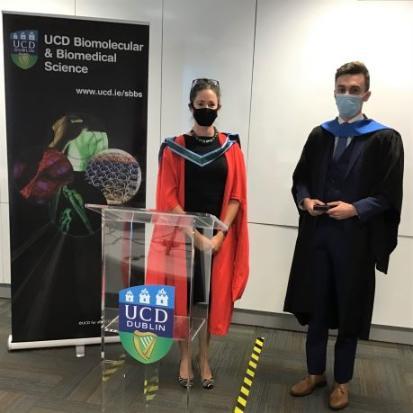 Genetics Medal won by Shane Maher, presented by Dr Niamh O'Sullivan, Head of Genetics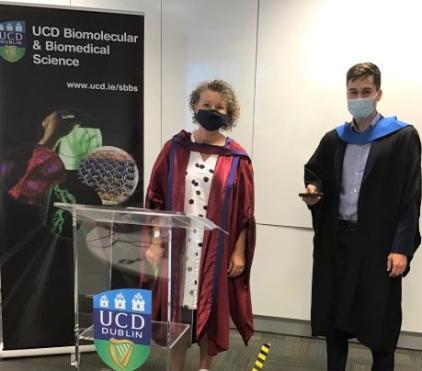 Michael G. Harrington Medal for Biochemistry won by Maitiú Ó Murchú, presented by Associate Prof Siobhán McClean, Head of Biochemistry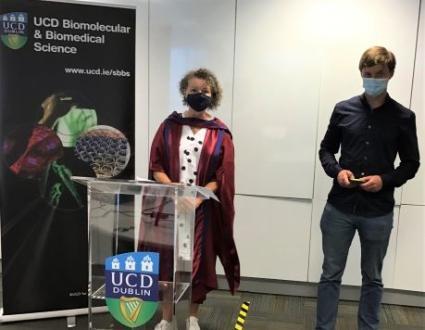 Joy Carey Medal for Best Biochemistry Project won by Ivan Krupa, presented by Associate Prof Siobhán McClean, Head of Biochemistry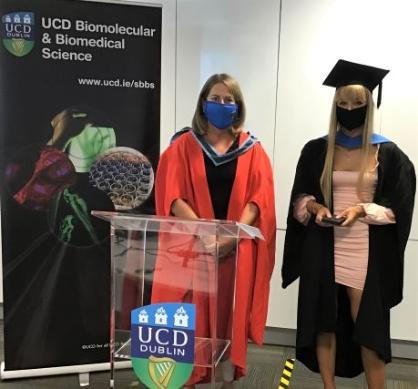 Regan Medal for Pharmacology won by Isabelle Bailey, presented by Prof Orina Belton, Head of Pharmacology