Professor Catherine (Renée) Kelly Portrait
Professor Catherine (Renée) Kelly Portrait
The College of Science commissioned the artist in residence, Emer O'Boyle, to paint a portrait of the former Head of Industrial Microbiology, Professor Renée Kelly. Renée was a truly inspirational leader and a pioneer in UCD in the area of Biotechnology and a mentor and friend to many generations of UCD students and staff.
On Friday 3rd February 2023, the Heads of the School of Biology and Environmental Science (Prof Evelyn Doyle) and the School of Biomolecular and Biomedical Science (Prof Wim Meijer) held a reception to mark the unveiling of her portrait in the University Club.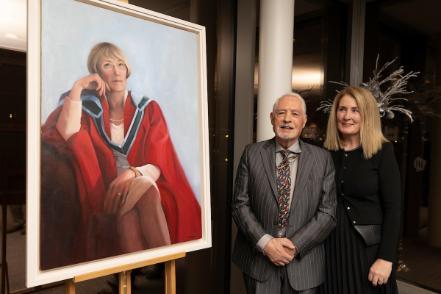 Renée came to UCD as an undergraduate science student in 1968, having previously trained and worked for a short while as a primary school teacher. She met her husband Michael, pictured above, in UCD Science where he was studying Physics. She graduated with 1st class honours, coming first in her class, in Industrial Microbiology in 1972.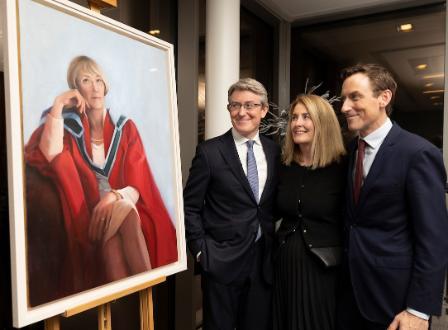 Renée then started a PhD on novel bacterial alkaline phosphatases with Liam Fogarty in 1972 and completed it in 2 years. She was a postdoc with Liam from 1975 until 1984 when she was appointed as a lecturer in Industrial Microbiology. She was promoted to Statutory lecturer and then Professor a few years later. She took over as Head of Department when Liam retired in 1999 and had to retire early in 2005 due to ill health.
Renée and Liam Fogarty ran the very successful "Enzyme Group" until she retired in 2005. The research of the group was particularly focussed on microbial starch degrading enzymes and Renee worked with industry in Ireland and Europe and developed enzymes for use in the food industry, detergent formulations, brewing and in silage making.
Renée published in excess of 200 papers, 2 books and supervised over 40 PhDs (who went on to academic and industry) and was on numerous College and University committees. She was also an excellent teacher and a great supporter of students.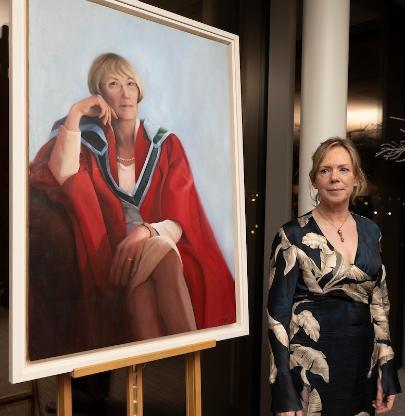 College of Science Artist in Residence Emer O'Boyle, pictured with her portrait of Prof Catherine (Renée) Kelly.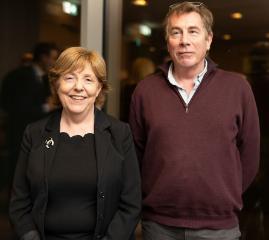 Prof Evelyn Doyle, Head of the School of Biology and Environmental Science & Prof Wim Meijer School of Biomolecular and Biomedical Science.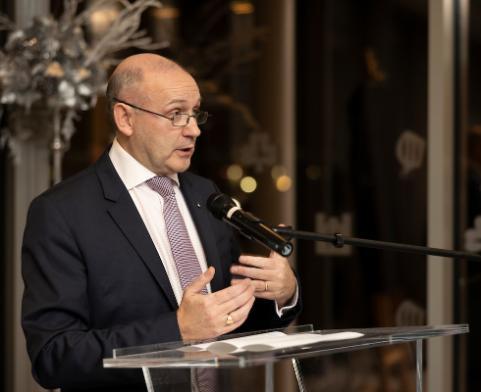 Prof Jeremy Simpson, Principal College of Science