Class of 2023 Graduation & Medal Award Ceremony
On Wednesday 6th September 2023, SBBS held a reception to celebrate the graduation of the Class of 2023, as students from our five undergraduate programmes were conferred with their degrees.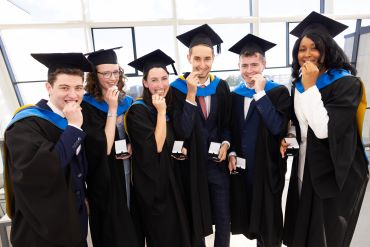 Prof. Cormac Murphy, Head of School, opened the reception by congratulating the new graduates on their achievements and invited them to keep in touch with the school as they progress through their new career and study paths.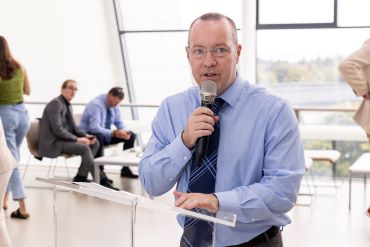 Medals were awarded to the top performing students in Stage 4 of each degree programme- Biochemistry & Biomolecular Biology, Genetics, Microbiology, Neuroscience and Pharmacology.
The medal winners were as follows: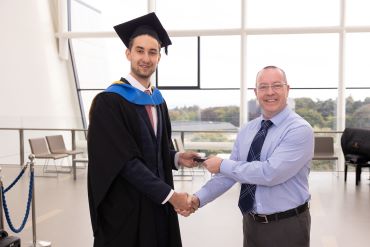 Mateusz Checinski, winner of the Joe Carey medal for Best Biochemistry Project with Head of School Prof. Cormac Murphy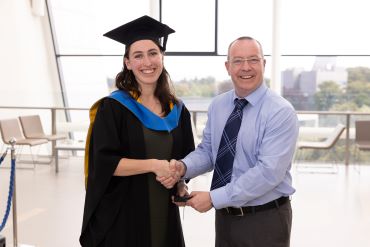 Emma Pichot, winner of the Michael G. Harrington medal for Biochemistry with Head of School Prof. Cormac Murphy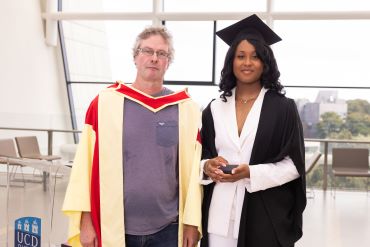 Athaliah Fubara, winner of the Genetics medal, with Head of Genetics Peadar O'Gaora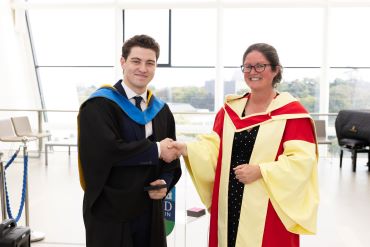 Shafik Oubihi, winner of the Hussey Award for Microbiology with Head of Microbiology Dr. Jennifer Mitchell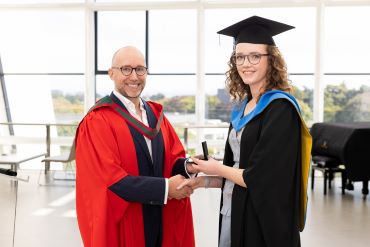 Rachel Davis, winner of the Neuroscience medal with Head of Neuroscience Dr. Derek Costello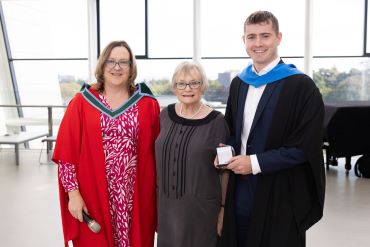 Oscar Gleeson, winner of the Regan medal for Pharmacology with Head of Pharmacology Assoc Prof. Carmel Hensey and Ms. Veronica O'Mara, wife of the late Ciaran Regan, SBBS Professor of Neuropharmacology.