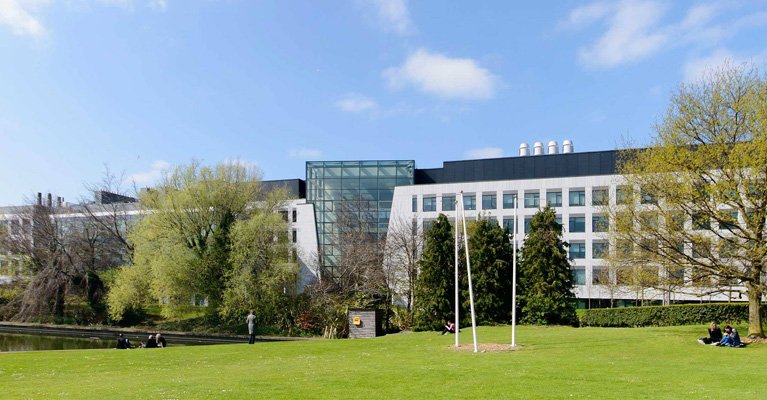 Alumni Showcase
This UCD Science virtual alumni wall promotes the personal and professional achievements of our graduates. We hope that this diverse array of alumni leaders at various stages in their careers will inspire the next generation of UCD undergraduates.
Síomha Campbell
"Having a Zoology degree from UCD really allowed me to access a range of different job opportunities both in Ireland and abroad. I undertook a yearlong position as a field assistant with the Kalahari Meerkat Project in South Africa. There I continued long term research on a population of wild meerkats studying their life history, behaviour, and other aspects of their lives. I have recently started a position as a zookeeper back home in Ireland. In this position I work directly with birds of prey including many species considered threatened on the IUCN red list. My degree has been invaluable in obtaining these positions. The information I learned and the experiences I gained during my degree served me greatly, particularly the fieldtrips undertaken as part of my degree."
Síomha Campbell - BSc Zoology
Courtney Greene
I had an avenue of options to pursue after graduation. Many students go on to pursue industry work or a full time career in their respective degree discipline, many go on to pursue further education with great opportunity and success. After working in the clinical research area of drug regulation and safety in clinical trials for a couple of years, I then moved onto directly working in pediatric clinical trials on site in Children's Health Ireland (CHI) Hospitals. I am currently based primarily in Temple Street where I work directly with the Cystic Fibrosis multidisciplinary team carrying out phase III clinical trials and research on the young pediatric cohort. The experiences, lessons, friends and education I have taken away from my time in UCD has crafted me into the adult I am today. I'm ready for wherever my Science journey takes me, always carrying with me the experience and lessons my time in UCD has taught me.
Courtney Greene - BSc Pharmacology, MSc Biotechnology & Business
UCD Alumni Contact
Your relationship with UCD doesn't end at graduation as UCD Alumni continue to have the opportunity to remain involved with the UCD Community. The UCD Alumni Office hosts class reunions, guest lectures, the UCD Festival, the UCD Choral Scholars concert and many other events. Visit the UCD Alumni Office website for further information on to remain engaged with the university. For further information, please contact alumni@ucd.ie.
UCD College of Science
Room E1.09/E2.09 UCD O'Brien Centre for Science, University College Dublin, Belfield, Dublin 4, Ireland.
Location Map