The UCD Science Office welcomes our new Science, Sustainability, Computer Science, and Actuarial & Financial Studies undergraduate students for the academic year 2020/2021. Information relevant to each course including a series of Orientation videos are listed below.
University Orientation Information
View the New Students Website for information on life in UCD
Check the UCD Orientation website for details of your next steps
Seeing some new phrases? Read our Jargon Buster for descriptions.

Don't hesitate to contact us – we're here to help. Use our Ask Science Page should you have any queries.
Spots
Support for Students
Current Student Noticeboard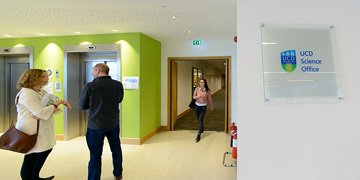 Contact Science Office Staff