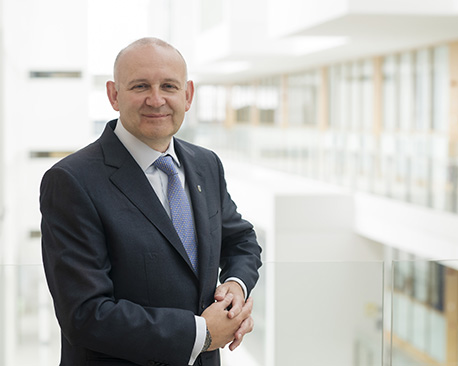 Welcome
Welcome to the College of Science at University College Dublin. Situated in Ireland's vibrant capital city, the UCD College of Science delivers internationally recognised, academically rigorous undergraduate and graduate degrees in all science disciplines. The College of Science has seven academic Schools along with associated Research Centres and Institutes.
Our academic staff are not only expert teachers but are also highly reputed world-class researchers, and indeed our research interests and strengths inform our undergraduate and postgraduate degree programmes.
Professor Jeremy Simpson
Dean of Science and College Principal
UCD College of Science
UCD College of Science
Room E1.09/E2.09 UCD O'Brien Centre for Science, University College Dublin, Belfield, Dublin 4, Ireland.
Location Map