Exhibition Details
An exhibition, W.B. Yeats and his Muses, was held in the Special Collections Reading Room, James Joyce Library for public viewing. A selection of the exhibition materials is always on show there.

The exhibition celebrates the women who inspired much of Yeats's poetry. Yeats believed in the Greek idea of the Muses as the font of poetic inspiration, and found his muses in living women. The exhibition explores the relationship between five exceptional women and the poems Yeats wrote to or about them. Original letters, manuscripts, and inscribed first editions trace the relationship between poet and muse.
There is a 16 page WB Yeats and His Muses Booklet written by Professor Anthony Roche, UCD School of English, Drama and Film.
Joseph M. Hassett is a graduate of Harvard Law School and holds a PhD in Anglo-Irish Literature from University College Dublin. He practices law in Washington, D.C. and writes and lectures extensively on literary subjects. The ideas reflected in this exhibition are discussed in his book W.B.Yeats and the Muses (Oxford University Press, 2010).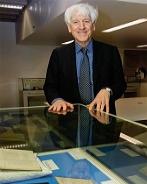 Dissertation
Hassett, Joseph M.: Enlarging Irish hate : the objects and uses of Yeatsian hate. University College Dublin, 1984.