The collections of poetry in UCD Library Special Collections cover a wide range of themes. The themes sometimes represent the specific interests of the various collectors from whom UCD received the books and archives. Considering the collection from a thematic point of view may make the collection more accessible.
When looked at as a whole, there are four major themes that encapsulate the richness of the collection: Nation, Place, Women and Memory.
Nation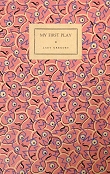 The concept of Ireland as a nation has exerted a shaping force on modes of writing and reading for centuries. While the sense of a specific Irish identity has its roots in writing in the Irish language, Irish poetry in English has always been composite, drawing on what Thomas Kinsella (b. 1928) has called the dual tradition – work in the English and Irish languages. The close relationship between the two languages has had an impact on poetic style, some poets combining formal aspects of English verse with Irish prosody. Writers of Irish nationalist poetry in English made use of these hybrid features during the nineteenth century: much of it was popular verse and was circulated as broadsheets before formal publication. UCD is fortunate to own the collection of Colm Ó Lochlainn, a key figure in the re-printing of popular ballads both in Irish and English languages: there are some fine examples of his work in the Three Candles Press volumes in UCD Special Collections, as well as in UCD's Digital Library.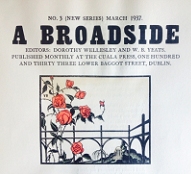 The period of the Gaelic Revival marked a high point in Ireland's artistic and literary achievement, with the decade from 1895 seeing the production of some of the most important Irish work of the first half of the twentieth century. The writing and publishing of poetry developed rapidly during this period and folk materials were often used as the basis for new work. W. B. Yeats (1865-1939) was at the forefront of these developments and other figures, such as Lady Gregory (1852-1932) and J. M. Synge (1871-1909), who were centrally involved with the new Abbey Theatre, also wrote and published poetry. Many important printings relating to this period can be found in the Constantine Curran Collection held at UCD. Curran, born in Dublin in the early 1880s, was a friend of UCD graduate James Joyce (1882-1941) and knew the poets W. B. Yeats and Padraic Colum (1881-1972) well. The books, letters and photographs from his collection are a valuable resource for scholars of the Revival period, while volumes from the recently donated Joseph Hassett collection greatly strengthen UCD's holdings in the area of Yeats Studies.

The Yeats family made an important contribution to Revivalist printing, through the work of the Yeats sisters at the Dun Emer Press, and later at the Cuala Press, where they produced high quality printed materials, many of which are represented in Special Collections. Less expensive books from the Dublin-based Maunsel Press, which promoted the work of a younger generation of Revivalist writers, are also held in the library. Overall, UCD has extensive holdings in poetry printing of the early twentieth century, from cheaply produced material to collectors' editions. This range of material is a rich resource for those wishing to understand the writing and reading of poetry in the early decades of the twentieth century in Ireland.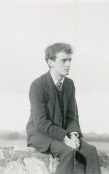 ?‌Place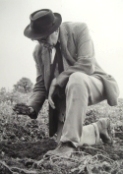 A sense of the significance of place has been an enduring element of Irish poetry, from its earliest Gaelic roots to contemporary texts. During the years of the Gaelic Revival, the west of Ireland became the pre-eminent place of the imagination, representing a past that could be reclaimed and shared by modern readers. For contemporary writers, Dublin has become an inspiration: its importance to the poet Thomas Kinsella (b. 1928) can be traced in the books in his personal library, including his own printed volumes, all of which are now available to researchers at UCD.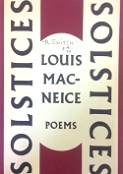 Issues of place played an important role in the debates surrounding the direction Irish poetry would take after the establishment of the new state in 1922. For some, including Austin Clarke (1896-1974), it was important that Irish poets should express a distinctive national identity. Others thought the future lay in experimental work with an international emphasis. So while F. R. Higgins (1896-1941) resisted self-conscious intellectualism, viewing poetry as what he called 'blood-music', his near contemporary, Louis MacNeice (1907-63), had a far more cerebral view of the art. In spite of the modernist impulses of MacNeice and others, though, rural life remained a strong feature of Irish identity as a whole, and this can be traced in the poetry holdings at UCD where volumes and anthologies from the Colm Ó Lochlainn and Joseph Hassett collections demonstrate the enduring interest of Irish language landscape poetry as well as the power of modern representations by Patrick Kavanagh (1904-67) and Seamus Heaney (1939-2013).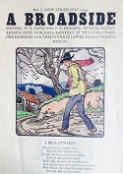 In these debates concerning the pre-eminence of the rural in Irish cultural identity, much attention was given to how Irishness was understood by poetry readers abroad. In this respect UCD is fortunate to hold the archives of John Lincoln Sweeney (1906-86). Sweeney's connection with UCD was through his wife Máire Mac Neill, an important folklorist and the daughter of Eoin Mac Neill, revolutionary and Professor of Early Irish History at UCD. During his time as curator of the Woodberry Poetry Room at Harvard University (1942-67), Sweeney commissioned recordings of many of the most significant English language poets in the world, including a number of writers from Ireland. His archive includes letters from figures such as Padraic Colum (1881-1972), Austin Clarke (1896-1974), John Montague (b. 1929), Thomas Kinsella (b. 1928) and Seamus Heaney (1939-2013). These documents, together with the many first editions of key poetry collections signed by poets from Ireland, Britain and America, constitute a unique resource for researchers.
Women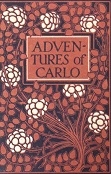 Women made an important contribution to developments in Irish poetry after the Great Famine, and volumes of poetry by women form a significant part of the Special Collections holdings at UCD. Some women poets were politically engaged while others voiced social concerns, especially for the welfare of children. Though rarely emphasized, the contribution of women to poetics during the Gaelic Revival period was a significant one; Katharine Tynan (1859-1931) and Dora Sigerson Shorter (1866-1918), for example, drew inspiration from Irish landscape and folklore, writing popular work that would be anthologized over the ensuring decades. UCD Special Collections holds a wide range of publications by these women poets.
Following Irish independence in 1922, women played a less prominent role in the writing and publishing of poetry. The period of nation building highlighted new debates, and opinions were divided on whether aesthetic continuity was preferable to the search for new and experimental poetic forms. The Irish poets most clearly identified as modernist were often those working outside Ireland, such as Samuel Beckett (1906-89) and Denis Devlin (1908-59). Some of the women living in Ireland and writing at this time did extend the formal potential of Irish poetry – Mary Devenport O'Neill (1879-1967) and Sheila Wingfield (1906-92) experimented with long poems and introduced new subject matter to readers. Few women of this period were radically modernist, however, though the work of Blanaid Salkeld (1880-1959) became more innovative as her career progressed. Her contribution to Irish literary culture was not only made by writing poetry, but also in the field of publishing: with her son Cecil she ran the Gayfield Press. Some interesting examples of this and other small press publications can be found Special Collections.
The women poets of this generation paved the way for the achievements of those writing in the last quarter of the twentieth century. From the 1960s onwards, women have made a remarkable contribution to the international profile of Irish poetry. Eavan Boland (b. 1944) has, as both poet and critic, been central to many of the debates in the field of contemporary poetry, especially those directly concerned with the role and representation of women. Other key figures such as Eiléan Ní Chuilleanáin (b. 1942) and Medbh McGuckian (b. 1950) have enlarged our sense of poetry's possibilities both at home and abroad. Volumes by these women, together with those by a younger generation of poets – Vona Groarke (b. 1964), Sinéad Morrissey (b. 1972) and Leontia Flynn (b. 1974) – are well represented in UCD library and form an important resource for teaching and research in Irish poetry at both undergraduate and postgraduate levels.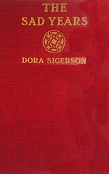 Memory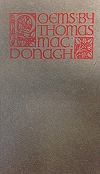 Much of the poetry produced in Ireland since the nineteenth century has confirmed the enduring importance of memory for Irish writers, both at a political and personal level. Ireland's present is often explored with reference to her past in ways that have shaped not just the subject matter of the work but also its form. For decades after the Great Famine of 1845, its effects could still be felt in Ireland. This is reflected in poetry produced during that time, work that expresses the deprivation and despair felt by the marginalized and the urgent need for change and renewal. Culturally, this reinvigoration of the tradition resulted in the Irish Literary Revival that emphasized more positive folk memories as the source of poetic inspiration.
The first two decades of the twentieth century were marked by violent change that not only resulted in the formation of the Irish state but in a period of intense political and social turbulence in Europe as a whole. Both World War I and the Easter Rising were represented in Irish poetry both by those directly involved in the fighting and by more distant observers: many of these writers had direct or indirect connections to UCD. Tom Kettle (1880-1916) and Francis Ledwidge (1887-1917) were two Irish poets who wrote from the Western Front, while poems by Winifred Letts (1882-1972) reflect her experiences as a nurse working in Manchester during the war. Two years after the outbreak of World War I, the Easter Rising in Dublin brought the continuing tensions between the British establishment and Irish nationalists to a climax. Thomas MacDonagh (1878-1916), a lecturer at UCD who was later executed for his part in the Rising, recorded the mood of the time in lyrical verse, though it is Yeats's famous 'Easter 1916' that is most often remembered today. For Eva Gore-Booth (1870-1926), a pacifist, both conflicts prompted reflection; letters and poems from UCD Special Collections demonstrate the depth of her abhorrence for violent struggle as well as her capacity for intellectual openness.
This period – especially the early years of the Free State – was foundational to the University's development. The history and literature of the time are closely linked to that of UCD and the documents held in UCD Archives and UCD Special Collections shed fascinating light on its past and its close connections to the formation of the modern Irish state.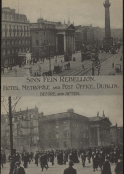 Irish Poetry in Manuscript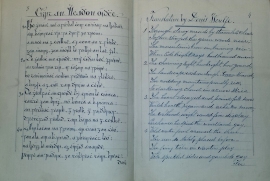 Irish manuscripts written during the eighteenth and nineteenth centuries offer the modern-day reader a good indication of the variety of poetry which was popularly enjoyed at that time. They may contain any of the following: ossianic and other verse in amhrán, or song metre; bardic verse which was originally composed during the Classical Modern Irish period (1200-1650); poetry relevant to local tradition; poems composed in the form of statement and rejoinder between two poets vying with one another; political poetry championing the cause of King James II (1685-88) and his descendants, its primary medium being the aisling, or vision poem. A substantial corpus of poetry in Irish comprising all of the foregoing has come down to us in manuscripts held today in Special Collections, notably in the Morris and Ferriter Manuscripts.
The Morris Collection amounts to almost thirty items which passed to UCD on the death of its owner, Henry Morris (1874-1945). It contains a fine corpus of songs and poems by northern poets, including those by well-known poets Randall Dall Mac Domhnaill (fl. 1700-20), Séamus Dall Mac Cuarta (1647-1733), Pádraig Mac a Liondain (c. 1665-1733), Art Mac Cumhaidh (c. 1738-73) and Art Mac Bionaid (1793-1879). Morris MS 20 is particularly unusual in that it is an autograph manuscript, in this case by Mac Bionaid of Ballykeel, Co. Armagh, containing the poet's own original compositions in Irish. The collection of thirty-nine Irish manuscripts known today as the Ferriter Collection bears testimony to an original owner, Patrick Ferriter / Pádraig Feiritéar (1856-1924), who emigrated to and settled in Chicago in the 1890s. Bringing with him manuscripts which he had compiled in his native Corca Dhuibhne in West Kerry, Ferriter set about gathering together further items brought over to the New World by various Irish emigrants over the course of the nineteenth century. This collection is a rich source for poetry and songs of Munster origin which Ferriter collected orally both in West Kerry and from Irish speakers in America. Indeed, it provides important information on a number of Munster poets about whom little is known elsewhere, for example, Seán Ó Braonáin, Uilliam Ó Casaigh and Séamas Ó Catháin. Ferriter MS 20 also merits special mention because it contains 128 poems by northern poets and was transcribed by one of Ireland's most prolific nineteenth-century scribes, Peadar Ó Gealacáin (1792-1860) of Co. Meath. Very few Irish manuscripts which were brought across the Atlantic ever returned to Ireland but the Ferriter manuscripts did. They were bequethed to the National University by their owner as a token of esteem for its decision to make Irish a required subject for matriculation and were sent to Ireland shortly after his death.