Dr. John Satchell Rake Yeats Collection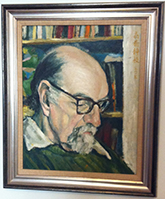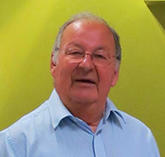 Dr. John Satchell Rake, Dr. Mark Rake

UCD Library Special Collections holds Dr. John Satchell Rake's Yeats Collection.
The Collection
The collection is made up of two hundred items of William Butler Yeats' poetry, drama and criticism collected by Dr John Satchell Rake and donated to UCD Library by his son, Dr Mark Rake.
Collection Highlights
The collection is rich in first editions of poetry, both Cuala Press and Macmillan, some very rare limited edition pamphlets and also collected works such as the beautifully vellum-bound eight volume set of the Shakespeare Head edition of 1908. The collection is accompanied by a very useful card catalogue listing bibliographic details of each item noting variations and inscriptions (one handwritten inscription reads "To Maud Gonne, from her friend, W. B. Yeats, Dec. '93").
Biographical History
Whilst studying in London in the 1920's, Dr John Satchell Rake was involved more with the artistic set than the medical fraternity, and it was at this time that his interest in W.B. Yeats began. In the twenties there was a thriving literary and artistic scene in London including the Bloomsbury group and the Euston Road School in the visual arts. Rake became a lifelong friend of William Colstream who became Slade Professor of Art at London University. He amassed the collection of Yeats material over the whole of his life and transferred it to his son (Mark Rake) as a birthday present after retirement. Dr John Satchell Rake met with Yeats on several occasions both at Oxford and in London, and his study of his work led him to correspond with Yeats himself and with Alan Wade who classified Yeats' opus.
Dr Mark Rake was born just before the war in 1939. He grew up in the country and went to Abbotsholme School in Derbyshire and then to Guy's Hospital. During his undergraduate studies he did an added degree in Anatomy. Mark qualified in 1963 and trained at Guy's and King's where he was involved in the care of the first liver transplant patients in the UK. Mark also spent a period in war torn Nigeria and Biafra working for Save the Children. He became a Consultant in General Medicine and Gastroenterology in Canterbury in 1973; retiring in 2002. He was the Secretary of the Canterbury Festival and in the latter years was Dean of the Kent Institute of Medicine and Health Sciences at the University of Kent.
Access and Use
The Dr John Satchell Rake Yeats Collection will be open for consultation by students and staff of UCD, and by external users, when the cataloguing of the collection is complete.