John McCormack Collection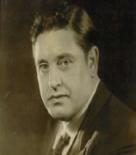 John McCormack
UCD Library Special Collections holds a collection of printed music scores bequeathed by John McCormack (1884-1945).
The Collection
The bequest of Count John McCormack (bequeathed to UCD in 1945), consists of just 175 volumes within just three titles: the works of J. S. Bach, the Denkmäler deutscher Tonkunst? and ?Handel's works in the superb edition printed for the Empress Frederick of Austria, an edition that has not yet been completely superseded.
Biographical History
John McCormack (1884-1945) was born in Athlone.
He was educated by the Marist Brothers and later in the Diocesan College in Sligo before moving to Dublin to sing in the Palestrina Choir in the St. Mary's Pro-Cathedral.
He won a gold medal in the competition for solo tenor in the Feis Ceoil of 1903.
Between 1906 and 1914 he sang at various times in Milan and Naples and at the Royal Opera House in London.
He made his New York debut in 1910 and moved there in 1914. He gained a huge following in America but his decision to renounce British in favour of American citizenship in 1914 (during the First World War) led to such anger that he was unable to perform in London again until 1924.
McCormack was also a devout Catholic and was awarded the title of Papal Count for his support of catholic charities. He sang at the Eucharist Congress in Dublin in 1932.
He died in Dublin in 1945.
Access and Use
The collections can be consulted by the students and staff of UCD, and by external users, in the Special Collections Reading Room.
More Information