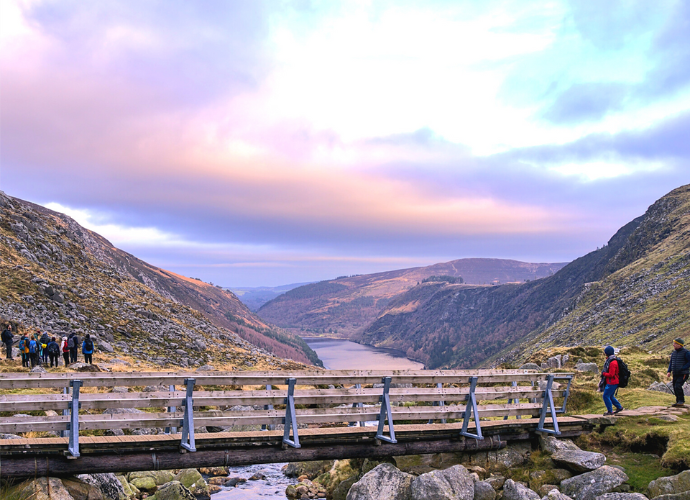 Marie Gehrig, UCD Mountaineering Club (Erasmus Student 2018-2019)
Training sessions at the UCD wall after a tiring study day with great music, helpful people, and scaling the wall a couple of times, is probably the best way to complete your day. You have never climbed before? No problem, you will always have a committee member waiting to help. If you are brave enough to wake up early on a Sunday morning, hiking through some of the best mountains in Dublin and Wicklow will definitely be worth the reward of breath-taking views. Strangers that turn into friends, support stronger than the best ankle protecting hiking boot and passion towards future adventures together; that's what makes UCDMC the best club in UCD!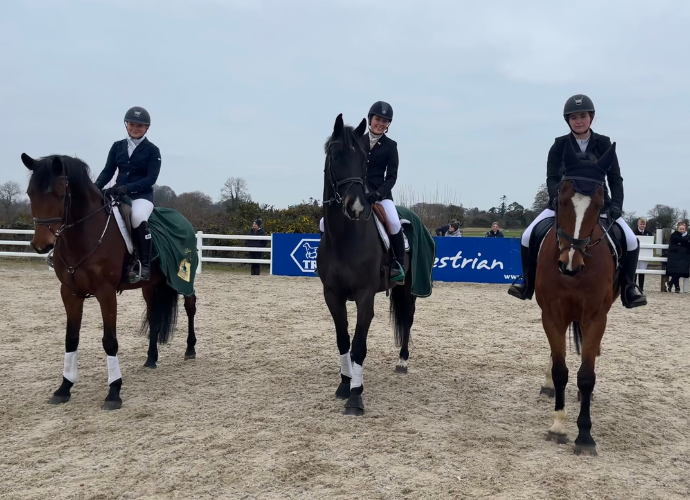 Katie Nolan, Equestrian Club
The club gives everyone a chance to compete in the sport both those who are experienced and those who are not. We all compete together, have fun and get to represent the University. I have made all my friends in College through the club and now have friends from all over the country as a result of competing for UCD.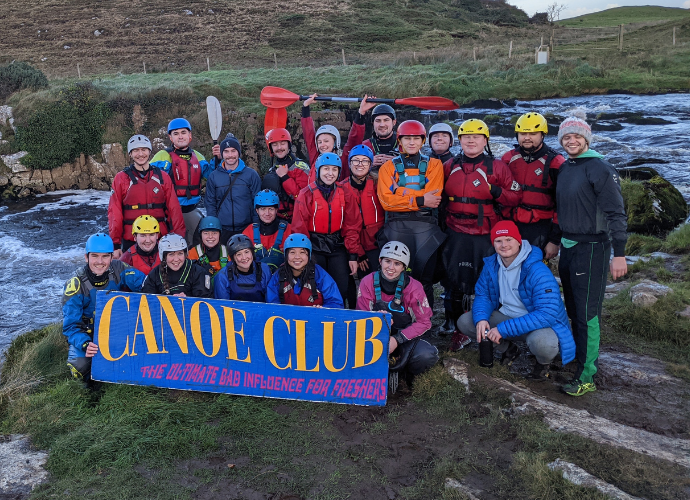 Maryanne Doyle, Canoe Club
I joined out of curiosity, stayed for the people, then got hooked on the sport. Four years later the Canoe Club has become a second family that I see myself continuing to be involved in for years and years to come.
Emily 3rd Year, UCD Trampoline
For me, joining the trampoline club was one of the best things I did when I joined college. I was immediately struck by the sense of family among the members. The coaches are always so supportive and working with you towards you goals and the committee works so hard to ensure everyone feels welcomed into the club. I've definitely made friends for life in this club and met people I never would have had the chance to meet otherwise. I've been able to learn and successfully complete skills that I had previously only dreamt of doing. We train hard and we play hard - but no matter what do or where we go, we do it together.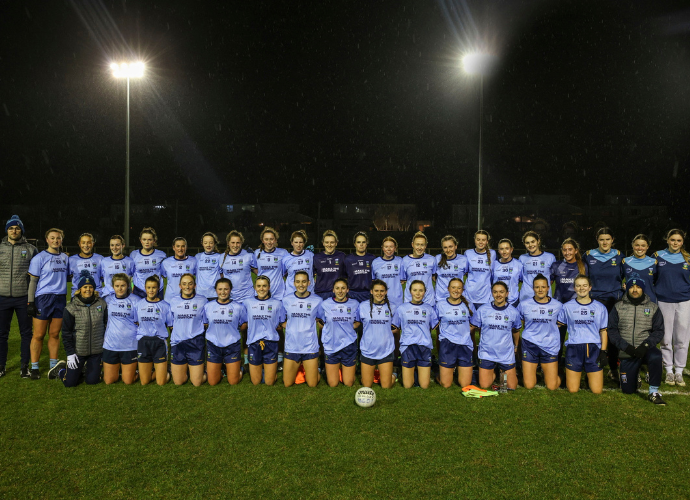 Emma McHugh, Ladies Gaelic Football Club
Becoming involved in a club is a great way to meet people and settle in to College life. It's also helped to build my confidence and I have learnt how to work well with others. For me the club is a home away from home.
Gareth Mann, UCD Golf Club
UCD provides a once in a lifetime student-athlete experience. As a member of the UCD golf club, I find the challenge of balancing my study and sport very enjoyable. High standard academics, access to top class sports facilities, and the chance to make new connections around Ireland's biggest city makes UCD a truly unforgettable experience.