School of Chemistry EDI Committee
Let's Talk About Race: Bridging the Gap in Science
Wednesday, 19
th
April, UCD Village Auditorium
Let's Talk About Race was the second EDI symposium of the Behind the Position series, organised by the PhD student members of the UCD School of Chemistry EDI committee. After the success of the first event in this series, which highlighted gender equality in STEM, this year we featured race and ethnicity in Irish STEM education. The Higher Education Authority (HEA) and the UCD EDI frameworks suggest that organising such events will highlight potential issues in this sphere to current students and encourage inclusivity across the University.
UCD's statement on Equality, Diversity, and Inclusion states "UCD believes in equality, diversity, and inclusion and embeds these fairness principles to all aspects of university life. UCD's vision for EDI is to be a leader and role model in equality and diversity in the higher education sector nationally and internationally, and for EDI to be at the heart of all we do."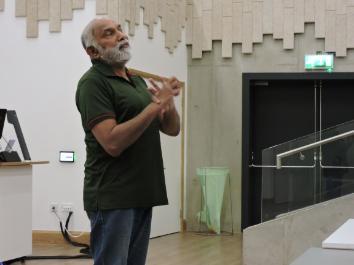 Professor AP De Silva
Shekemi Denuga
On Wednesday, 19 April, over one hundred attendees listened to our speakers as they shared their experiences as members of minority ethnic groups, in work, and in their lives. We are grateful to Dr Julia Bruno Colmenarez, Dr Prosper Anaedu, Dr Leila Negahdar, Prof AP De Silva, Dr Weimu Xu, and Shekemi Denuga for their contributions, which we hope will begin important conversations about race and ethnicity in UCD College of Science, and the wider University.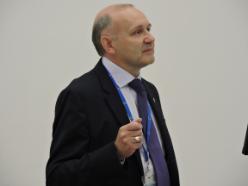 Prof Jeremy Simpson
Thanks also to Dr Elaine O'Reilly and College Principal Prof Jeremy (Jez) Simpson for their remarks, to the Head of School Prof James Sullivan and to the School Office for their support. Thanks finally to Dr Rosana Lopez for taking photos at the event.