New Publication – Poverty and Human Rights by Suzanne Egan and Anna Chadwick
The book on Poverty and Human Rights: Multidisciplinary Perspectives has just been published! The collection edited by Professor Suzanne Egan and Professor Anna Chadwick brings together scholars from a range of disciplines to evaluate the role of human rights in tackling the global challenges of poverty and economic inequality. Reflecting on the concrete experiences of particular countries in tackling poverty, it appraises the international success of human rights-based approaches.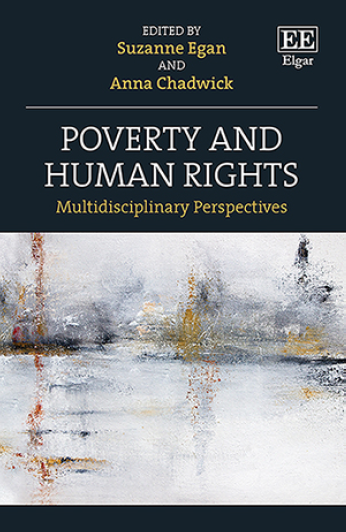 See leaflet here.
Drawing on insights from philosophy, history, economics and politics, contributors consider a range of questions concerning the nature of human rights and their possible relationship to poverty, inequality and development. Chapters interrogate human rights-based approaches and question whether the normative human rights framework provides a sound foundation for addressing global poverty and equitable distribution of resources. Probing practical questions concerning the extent to which international human rights institutions have been effective in combating poverty, this thought-provoking book considers possible strategies in response to the challenges that lie ahead.
The edited collection is the result of the international interdisciplinary conference organised in November 2018 by the UCD Centre for Human Rights in partnership with the University of Glasgow School of Law on the relationship between human rights and poverty.
UCD Centre for Human Rights
Sutherland School of Law, University College Dublin, Belfield, Dublin 4, Ireland. E:
marieluce.paris@ucd.ie