Human Rights Education Project: Facilitating Human Rights Education in the Secondary School Curriculum
Friday, 7 July, 2017
In April/May 2017, the School of Law facilitated the implementation of a research and education project led by Suzanne Egan and funded by the Irish Human Rights and Equality Commission. The aim of this project is to facilitate and enhance human rights education in secondary schools through the new Leaving Certificate Politics and Society Course. This new course was introduced by the Department of Education and Skills as part of the commemoration of 1916 and is currently being rolled out for the first time on a pilot basis in 41 secondary schools throughout the project.
This IHREC funded project aims to facilitate this exciting initiative through the provision of dedicated training sessions by staff at the Law School and the UCD Centre for Human Rights to teachers in the 41 participating schools. Over the course of two full days, Suzanne Egan and Dr. Liam Thornton (UCD School of Law) Professor Kathleen Lynch (UCD School of Education) and Dr. Graham Finlay (UCD School of Politics and International Relations) each led sessions with the teachers on human rights and equality themes central to the Politics and Society curriculum.
The ensuing research component will involve a qualitative assessment of teachers' expectations, experience and practical implementation of the Politics and Society subject in its first year of delivery. In combination, it is anticiaped that the combination of the training and research evaluation will serve to better inform curriculum review of the Politics and Society module as well as the needs of teachers in service delivery.

Professor Kathleen Lynch, UCD School of Education and Member of the UCD Centre for Human Rights leads a session on her own work for the benefit of participants at the Training. Professor Lynch is featured on the Politics and Society Syllabus as a 'Key Thinker' in the field of Equality and Social Justice.

Dr. Graham Finlay leading a session on the Key (Philosophical) Thinkers included in the new Politics and Society Leaving Certificate course.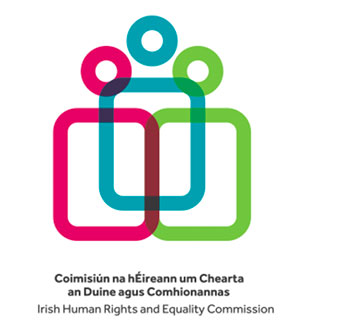 UCD Centre for Human Rights
Sutherland School of Law, University College Dublin, Belfield, Dublin 4, Ireland. E:
marieluce.paris@ucd.ie