Top Irish jockeys back UCD engineers use of race footage to crack future helmet design
Thursday, 3 January, 2019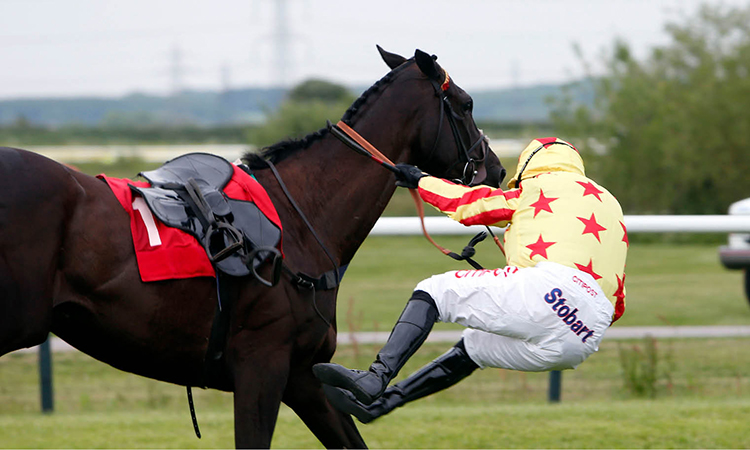 UCD engineers are using the British Horseracing Authority's race archives to re-construct how jockeys fall.
Irish star jockey Ruby Walsh and retired Irish National Hunt jockey Mick Fitzgerald are backing the project.
Engineers at University College Dublin are trawling through countless hours of archival race footage to digitally re-construct how jockeys fall in a bid to tackle future helmet design.
The British Horseracing Authority (BHA) has released its digital archive of horse races in Great Britain to researchers with the aim of improving rider safety.

The researchers are working with the Helmet Bounty Project, which allows riders across equine disciplines diagnosed with concussion following a fall to donate their used helmet for research in return for a voucher to purchase a new helmet.
The helmets are analysed at UCD; looking into the type of fall and how it relates to the damage the helmet sustained and how the rider was affected.
It is hoped that by matching the damage sustained during these falls with the footage of that fall, the researchers will be able to greatly improve their reconstructions - leading to new recommendations for future helmet design.
"High quality video footage from the BHA archive of jockey falls allows for in-depth accident reconstructions," said Michael Gilchrist, UCD's Professor of Mechanical Engineering and co-lead on the EU-funded head protection project, heads-itn.

"This allows us to quantify the severity of forces associated with different head injury events and, ultimately, to inform the development of future helmet certification standards."
The EU-funded project is co-lead by UCD Assistant Professor Aisling NíAnnaidh.
Irish star jockey Ruby Walsh has praised the work of the UCD engineers, saying their research will help make racing safer for all riders.
"UCD Engineering has been working closely with professional jockeys in Ireland and UK to analyse and reconstruct racing falls. They are leading the way in helping to understand the mechanics of falls that lead to concussion," said the 12-time Irish National Hunt champion.
"The results of their research should help to make racing safer for jockeys, and lead to improved helmet designs."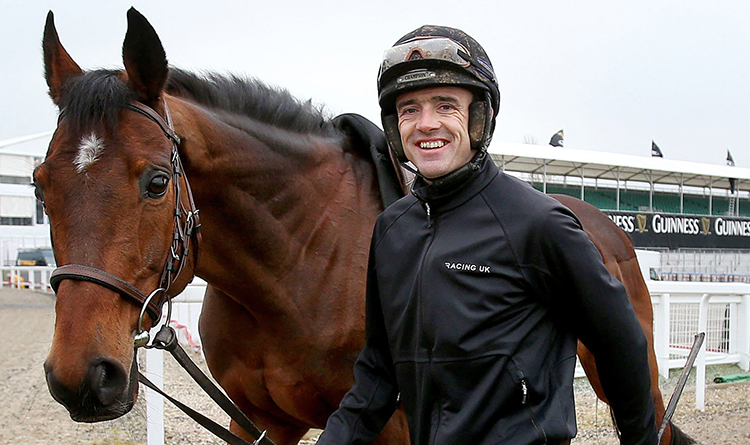 Irish star jockey Ruby Walsh believes the work at UCD will make racing safer for riders
Retired Irish National Hunt jockey Mick Fitzgerald, a Grand National and Gold Cup winner, added that anything to help to prevent riders suffering an injury was to be encouraged.
"Being a jockey can be the greatest feeling in the world, but there is always the threat of an injury and it was the aftermath of a fall which ultimately ended my career.
"Anything that can be done to make riding safer has to be encouraged and it will be interesting where the results of this research will lead."
In 2008 Mr Fitzgerald, then 38, was forced to retire as a jockey after sustaining spinal injuries for a second time following a fall at the Grand National.
Along with the UCD project, the BHA has also partnered with the University of Sydney and University of Bath to support complementary projects.
Specifically, researchers at Sydney will focus on fall safety while those at Bath will use the BHA race archive to reconstruct how jockeys fall, to ascertain if there are links between certain types of falls and increased chances of spinal injury.
By: David Kearns, Digital Journalist / Media Officer, UCD University Relations
UCD School of Mechanical & Materials Engineering
UCD Engineering and Materials Science Centre University College Dublin Belfield, Dublin 4, Ireland. T:
+353 1 716 1884