Dr Patrick Masterson
President: 1986 – 1993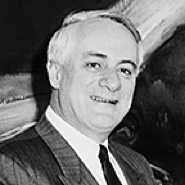 The first President appointed under the fixed-term statutory provisions adopted by the Governing Body in 1984, Dr Patrick Masterson had served three years as Registrar at the time of his appointment in 1986. Despite serious reductions in state funding for the universities, Dr Masterson launched a major development programme that brought enormous change to the campus during his term of office.
He appointed a Working Party to produce a ten-year Development Plan for the College and established the President's Development Council to advise on how to advance the aims of the Plan. A Director of Development was appointed and a Development Office was established with responsibility for alumni relations, relations with donors and sponsors, and fund-raising.
The creation of the Newman Scholarships scheme, funded entirely by sponsorship, was a key element in the enhancement of research activity that characterised Dr Masterson's presidency. He appointed a Dean of Postgraduate Studies to co-ordinate the development in all Faculties of many new postgraduate courses. With support for applied research in UCD coming from both international agencies and industry, there was a large increase in the number of postgraduate students.
The long-standing ambition to provide on-campus student residences was realised during Dr Masterson's presidency, and this development transformed the Belfield campus. Another initiative promoted by him was the development of the Graduate School of Business, for which an endowment of £1.5 million was received from the Smurfit Group. The acquisition of the extensive buildings of the former Teaching Training College at Carysfort enabled UCD to accommodate the Business School on the Blackrock campus.
UCD's first purpose-built research facility, the Biotechnology Centre, was opened during Dr Masterson's presidency. Other physical developments included the completion of the Library Building (Phase II), the start of construction of a new Aula Maxima to which Dr A.J. O'Reilly made a personal donation of £2 milllion, and the completion of the Engineering Building (Stage 1). The restoration of Newman House was also undertaken.
Dr Masterson, a Professor of Philosophy who was elected Dean of the Faculty of Philosophy and Sociology in 1980, had been a member of the Governing Body for seventeen years prior to his appointment as President. In December 1993 he relinquished the presidency to accept the post of Principal of the European University Institute in Florence, thus becoming the first President of UCD to vacate the office for another appointment.
UCD President's Office
University College Dublin, Belfield, Dublin 4, Ireland.