Professor Mark Rogers 2022 - 2023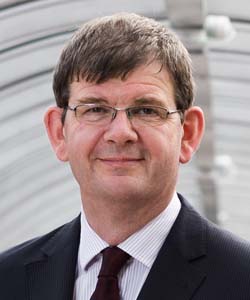 Professor Mark Rogers was Acting President of UCD from March 2022 until April 2023.
He was Registrar and Deputy President from July 2014 until March 2022 and Dean of Science from June 2007 until August 2011. He graduated from Trinity College Dublin with a first-class honours degree in genetics and completed a PhD in genetics at the University of Glasgow. Professor Rogers' research was in the field of scrapie in sheep and Bovine Spongiform Encephalopathy (BSE) in cattle. He successfully licensed immunodiagnostic technologies that have been employed in BSE diagnosis.
UCD President's Office
University College Dublin, Belfield, Dublin 4, Ireland.