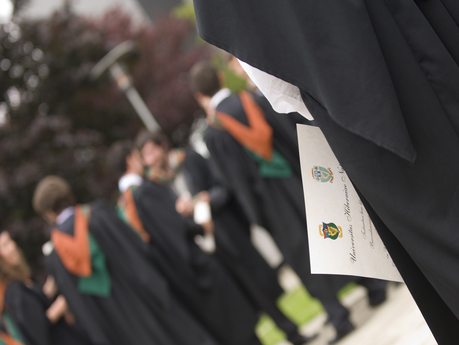 If you graduated from UCD over a decade ago, you may not be aware of the existence of our School! After more than a decade of major restructuring, we are facing exciting changes over the next couple of years, with the introduction of new BA pathways from 2018-19 and the full-scale renovation of the School commencing in January 2018. Indeed, once you read this, the builders will have moved in to the A corridor on floor 3!
Let us give you a small overview of how the School came into being. After the university-wide restructuring in 2004/2005, five language departments (French, German, Spanish & Portuguese, Italian, Near Eastern Languages) joined up with Film Studies to form the School of Languages, Literatures and Film. One year later, Film Studies moved to the School of English and Drama Studies, and the School became the School of Languages and Literatures. Soon afterwards, the Near Eastern Languages section was disbanded on the retirement of the final staff member, Professor Carmel McCarthy. Following on from more restructuring in 2015, Linguistics (formerly a section within Irish and Celtic Studies) joined the School and the name was changed to reflect this. Finally, since February 2016, our School has also has a lecturer in Chinese Studies.
The School is home to an active and internationally recognized research culture and a large and increasingly international cohort of undergraduate and postgraduate students taking part in many different degree programmes. Glimpses of our teaching and research activities are now being captured and posted online. In November 2017 we have launched the SLCL Media Portal which offers a window on the diverse activities that take place within the School and is a creative extension of our School's web page. While this Portal project is still in its infancy, we hope to grow it significantly over time.
Over the past years we have had to bid farewell to many colleagues who have retired, but who happily often come back to visit, and in return we have welcomed many new staff members to our School and expanded our international staff profile.
In order to embrace the future, but also preserve our past, we would like to strengthen our connections with former students and invite you to follow us on our journey. Once the School renovations are complete – hopefully in the Spring of 2019 – we will be holding a grand re-opening, to which all alumni and former staff will be invited.